Roses Natural
Regular price
Sale price
$10.99
Unit price
per
Sale
Sold out
Roses Natural Multi-Surface Cleaner is formulated with plant-based ingredients and infused with Rose essential oils. Handcrafted to effortlessly cleanse and refresh without harsh chemicals

Elevate Your Cleaning Ritual:
Turn your cleaning routine into a rejuvenating experience. The Rose essential oils deodorize and infuse the air with a sweet scent that makes cleaning a delightful endeavor.

A Versatile Solution:
From countertops to stainless steel appliances to microwaves, Roses Natural Multi-surface Cleaner offers a gentle yet effective cleaning approach. It's your all-purpose answer to maintaining a pristine space.

Cleanse with Confidence:
Empower your cleaning routine with certainty. Non-irritating, non-toxic, and suitable for all surfaces, our Multi-surface cleaner is a testament to safety and effectiveness, allowing you to nurture your home without compromise.



Benefits
22 Fl Oz. Bottle
Scented with Rose essential oil
All-natural plant-based ingredients
Clean, deodorize, and effective

Streak-free finish with a lasting shine
Great  on all countertops, appliances, stainless steel, etc.
Ingredients: Aqua, Sodium Lauroyl Sarcosinate, Sodium Sesqicarbonate, Sodium Citrate, Rose Essential Oil, Potassium Sorbate
Share
View full details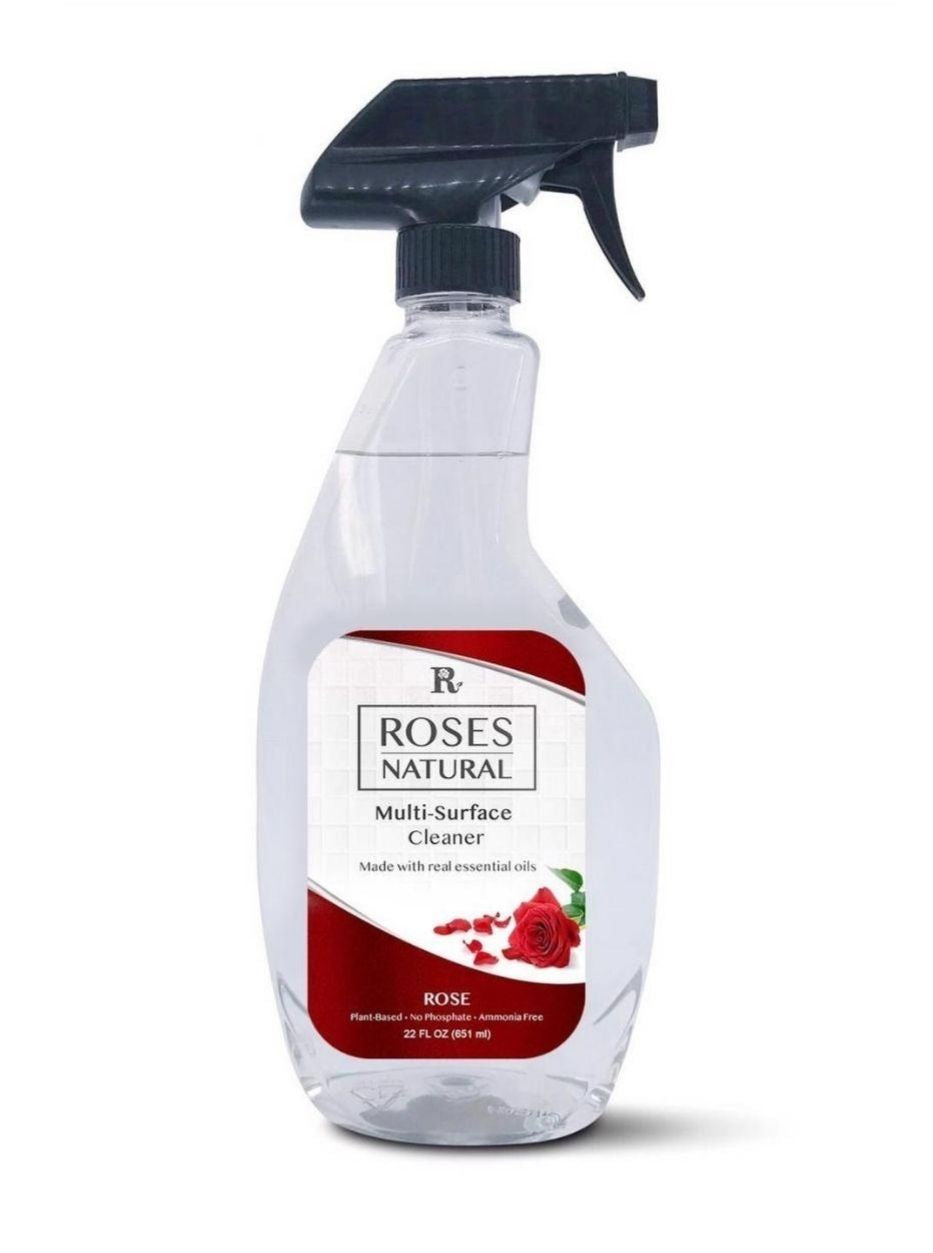 Smells so good!
I am so glad I brought this! It makes my house smell so good and cleans so well! It is better then buying Mr. Clean, it doesn't have that chemical smell! :) I would definitely buy this again!
Awww thank you for letting us know how you feel about this product. We appreciate your support.