Roses Natural
Regular price
Sale price
$14.95
Unit price
per
Sale
Sold out
Is your current Laundry detergent triggering skin irritations, allergies, or compromising the quality of your fabrics? Look no further than Roses Natural Lavender Laundry Detergent, handcrafted with a blend of plant and mineral-based ingredients to ensure both gentle care and effectiveness in clothing cleansing. Infused with the soothing essence of lavender essential oil, our Natural Laundry detergent turns your laundry routine into an aromatic experience.

Gentleness Meets Resilience:
Roses Natural Lavender Laundry Detergent embodies the fusion of tenderness and strength. It treats your fabrics with a gentle touch while displaying remarkable prowess in removing dirt and stubborn stains, ensuring that your clothes come clean and fresh.

Naturally Derived Formula:
Embrace the potency of natural ingredients as our natural detergent skillfully handles even the toughest laundry challenges. This formula is a haven for those plagued by allergies caused by harsh chemicals commonly found in conventional detergents.

Great for all skin types:
Say goodbye to skin discomfort inflicted by aggressive detergents. Roses Natural Laundry Detergent is your shield against the redness, itching, and irritation often associated with harsh chemicals. Revel in the soothing caress of soft and well-cared-for skin, all while savoring the calming aroma of lavender essential oil.

Elevate your laundry experience with Roses Natural Laundry Detergent – a choice that extends beyond mere cleanliness. It's about preserving fabric quality, honoring your skin's needs, and indulging in the serene charm of lavender. Discover the path to a laundry routine that resonates with your well-being and embodies the essence of natural care.
Benefits
Scented with Lavender Essential Oil.
Formulated with plant + mineral-based ingredients
Gentle on fabrics
Effective on dirt & stains
Suitable for those with allergies to common Laundry soap
Ingredients: Water, Capryl/Capryl Glucoside, Potassium Cocoate, Sodium Gluconate, Lauryl Glucoside, Sodium Citrate, Glycerin, Amylase, Calcium Chloride, Potassium Sorbate, Sodium Benzoate, Lavender Essential Oil
Share
View full details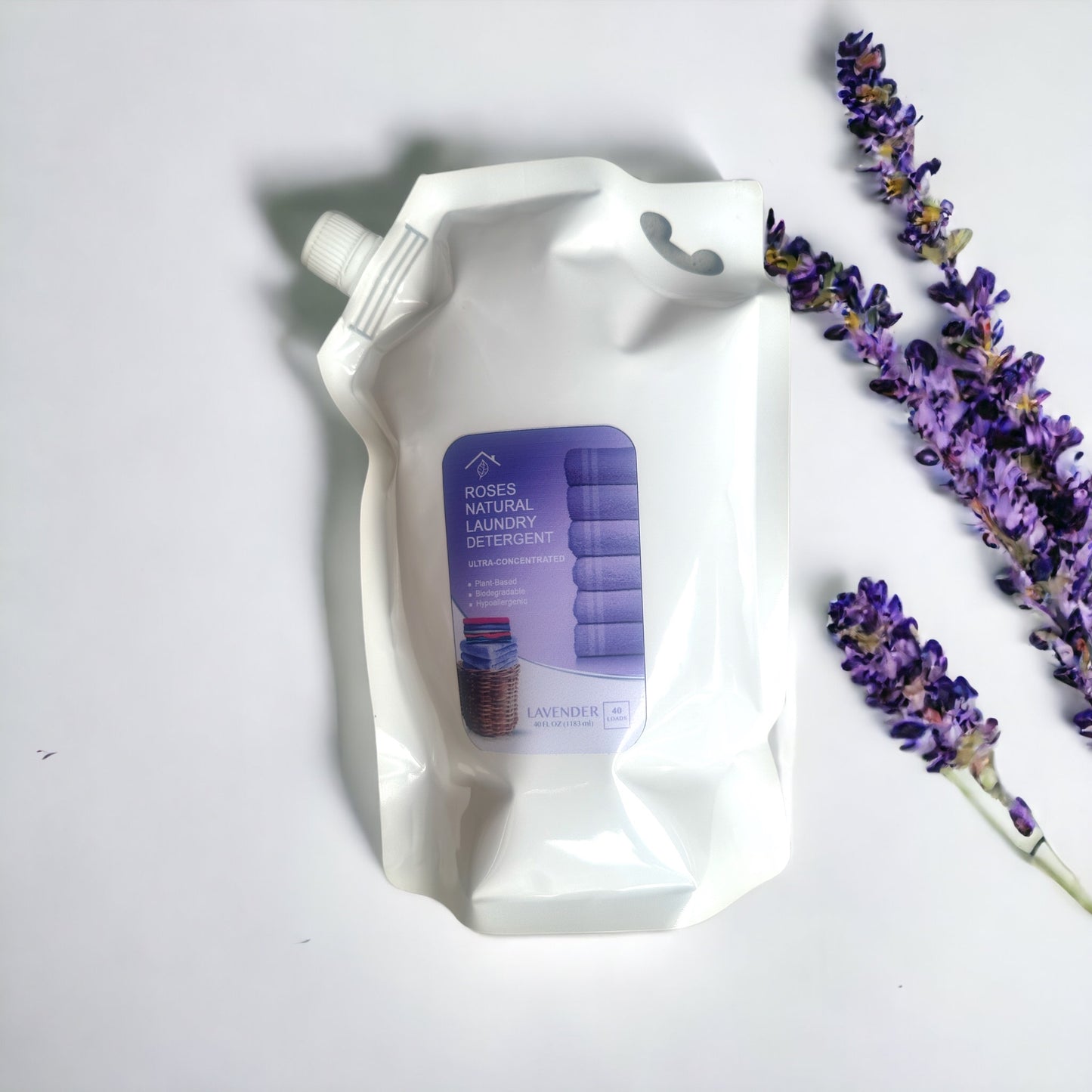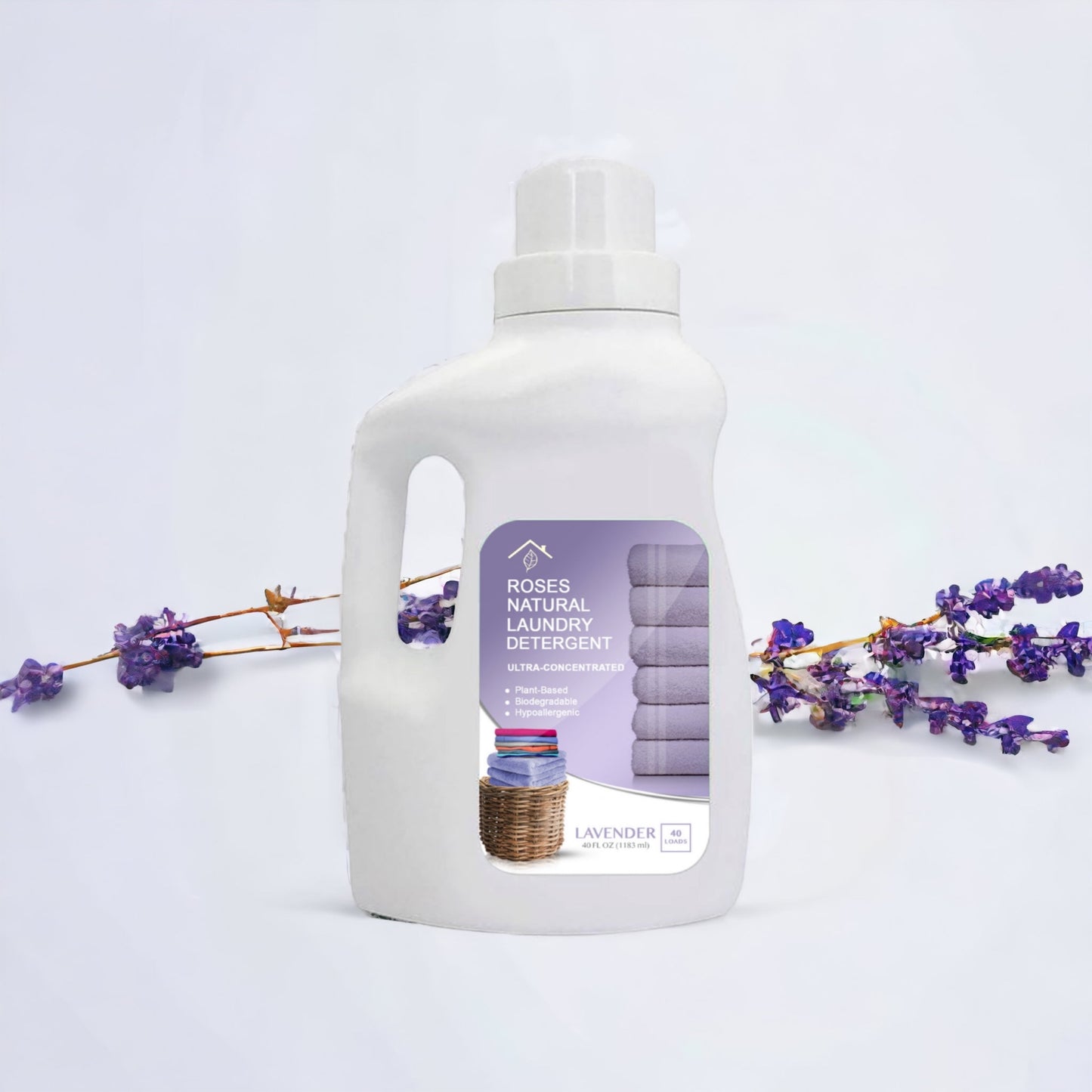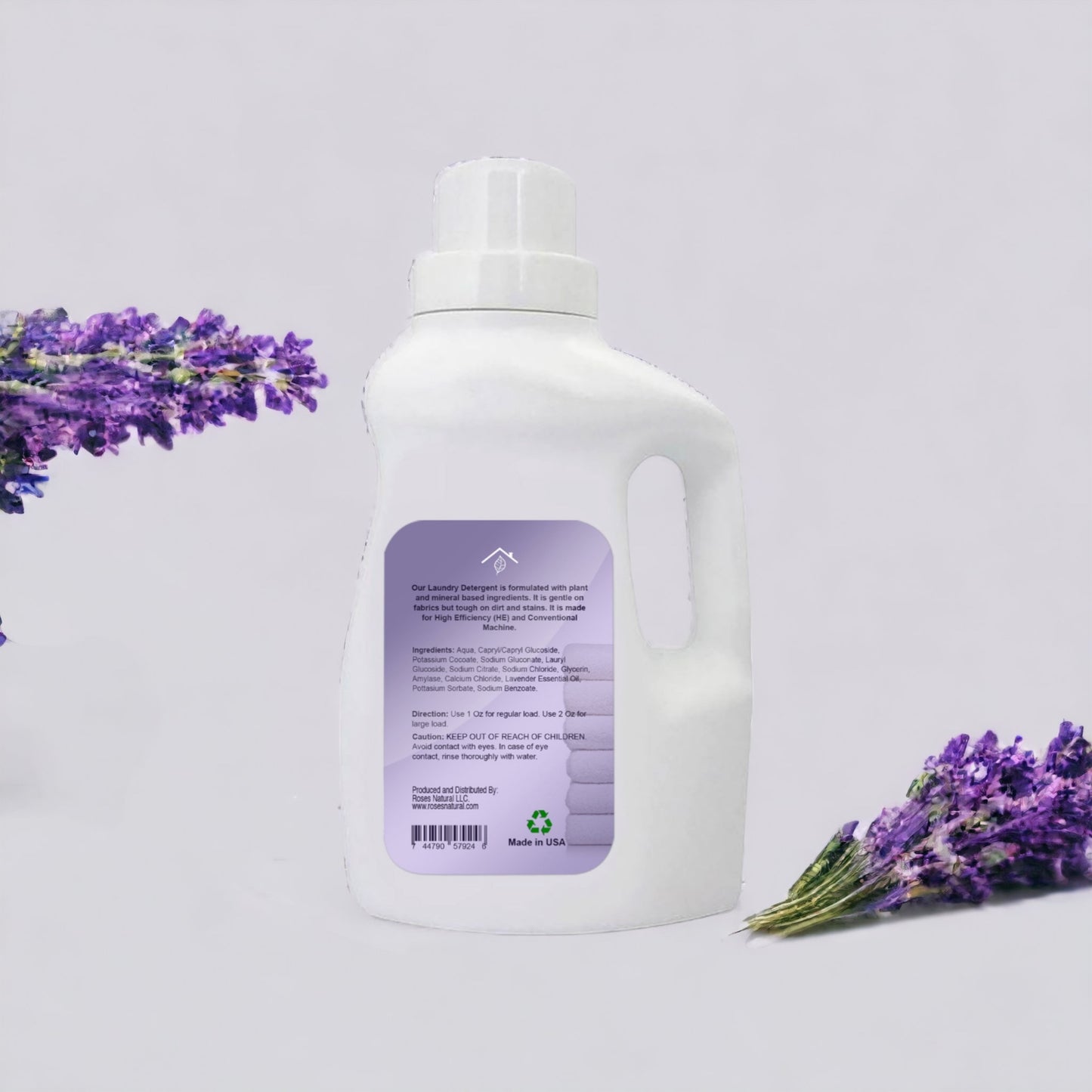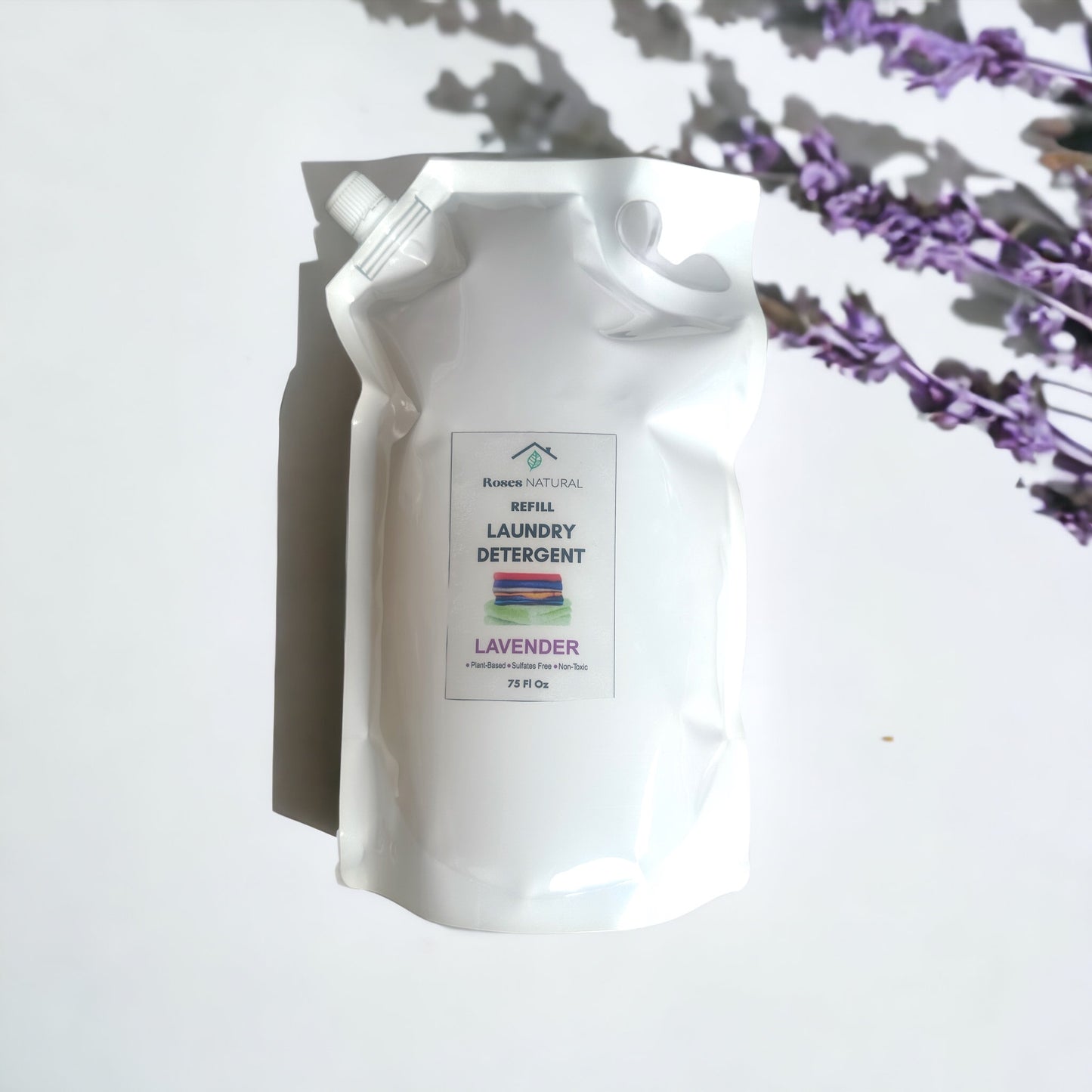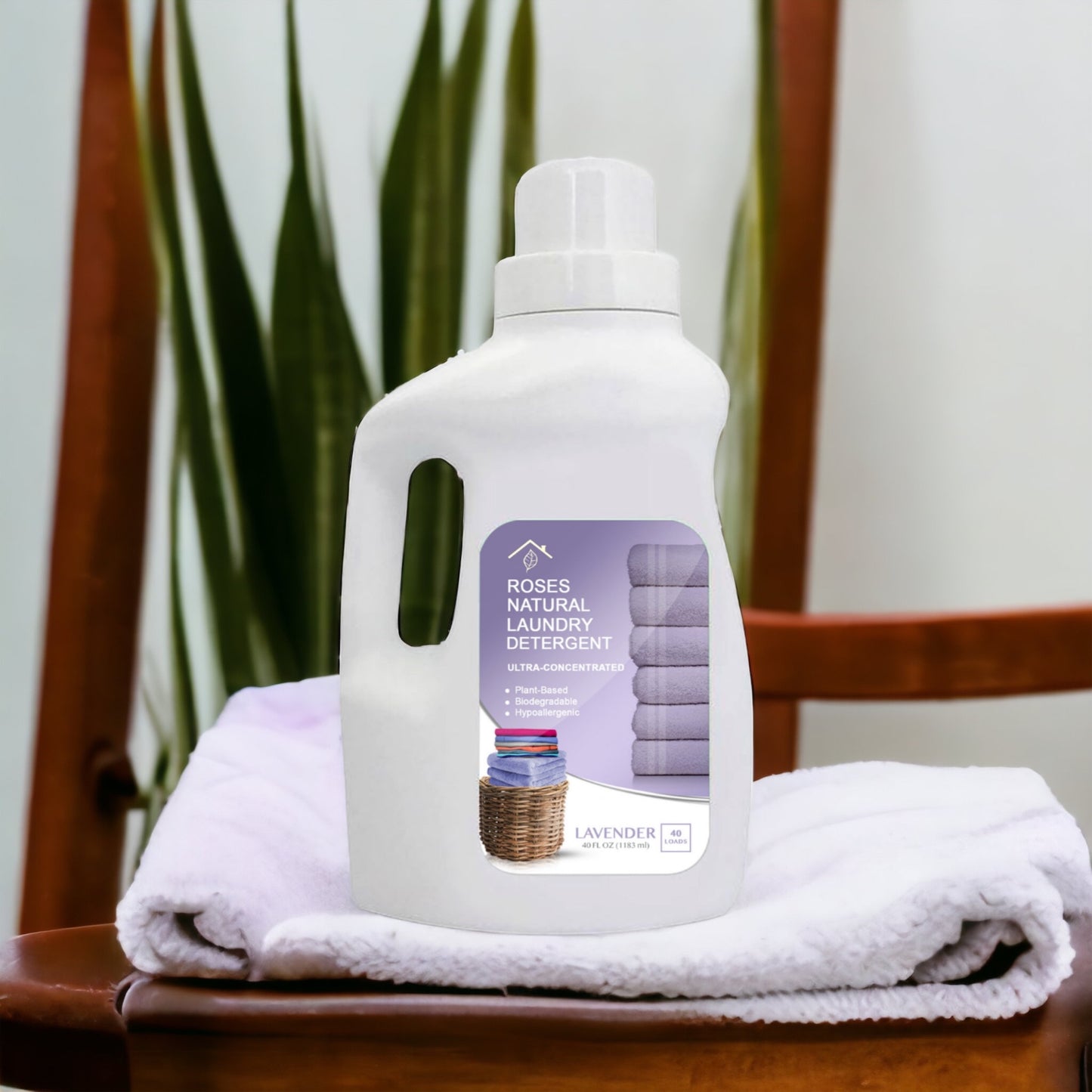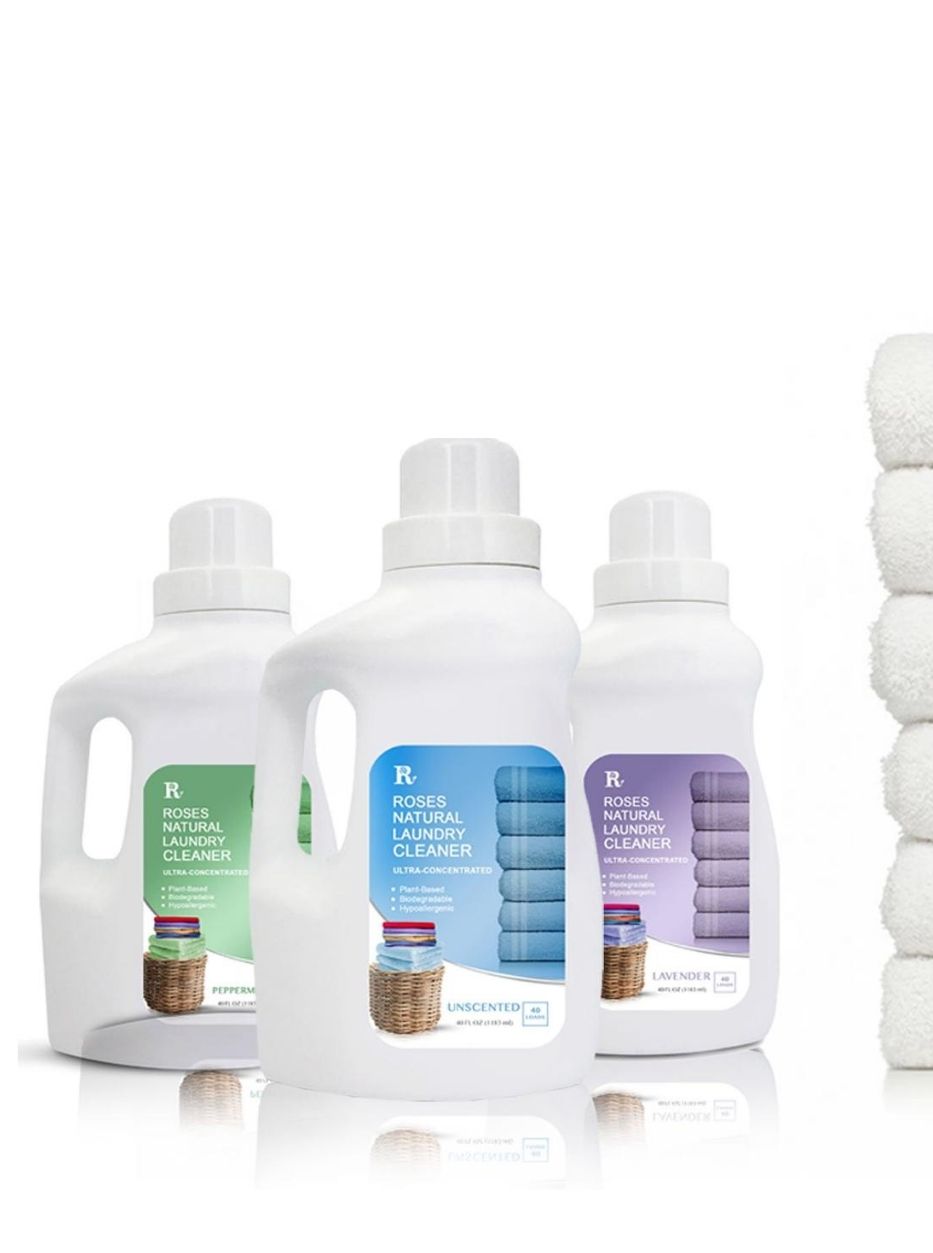 Laundry detergent
I love the detergent! My clothes come out smelling fresh and they are soft but I don't love the container that it comes in. It's hard to pour from without spilling.
Thank you for the review. As for the container, we are working hard to find something better.
Great!
I've been using the lavender laundry detergent from Rose now for a while. It's great! It goes a long way because you only have to use a small amount of detergent which also makes it a good value. My clothes come out clean with a nice light scent. I highly recommend!