Roses Natural
Regular price
Sale price
$5.00
Unit price
per
Sale
Sold out
Upgrade your laundry game with Roses Natural Laundry Scent Booster, a handmade wonder that brings nature's goodness to your laundry chores. Handcrafted with a blend of plant and mineral-based ingredients, this booster is your ticket to adding an extra burst of enchanting scent to your laundry, all without the use of harsh chemicals.

Key Features:

- Plant and Mineral-Based: Roses Natural Laundry scent booster is thoughtfully formulated with a trio of natural ingredients: Sodium Chloride, Baking Soda, and Essential Oils. This gentle blend ensures your laundry smells divine without any harmful chemicals.

- Long-Lasting Scents: Bid farewell to fleeting fragrances. Our booster bestows your clothes with scents that endure, keeping them fresh and inviting long after the wash cycle ends.
Discover the simple pleasure of beautifully scented laundry, lovingly crafted with ingredients you can trust. Make laundry day a fragrant delight with our Natural Laundry Scent Booster and savor the long-lasting freshness it brings to your wardrobe. Add it to your cart today!

Key Ingredients:

- Sodium Chloride: A natural mineral that enhances the scent dispersion, making your laundry truly aromatic.

- Baking Soda: Known for its odor-absorbing properties, Baking Soda helps neutralize unwanted smells, leaving your laundry with a crisp, clean scent.

- Essential Oils: Infused with the power of essential oils, our booster delivers a delightful, nature-inspired fragrance to your clothes.

Direction: Add One (1) scoop to the laundry drum before adding clothes.

Ingredients: Sodium Chloride, Baking Soda, Essential Oils. 
Share
View full details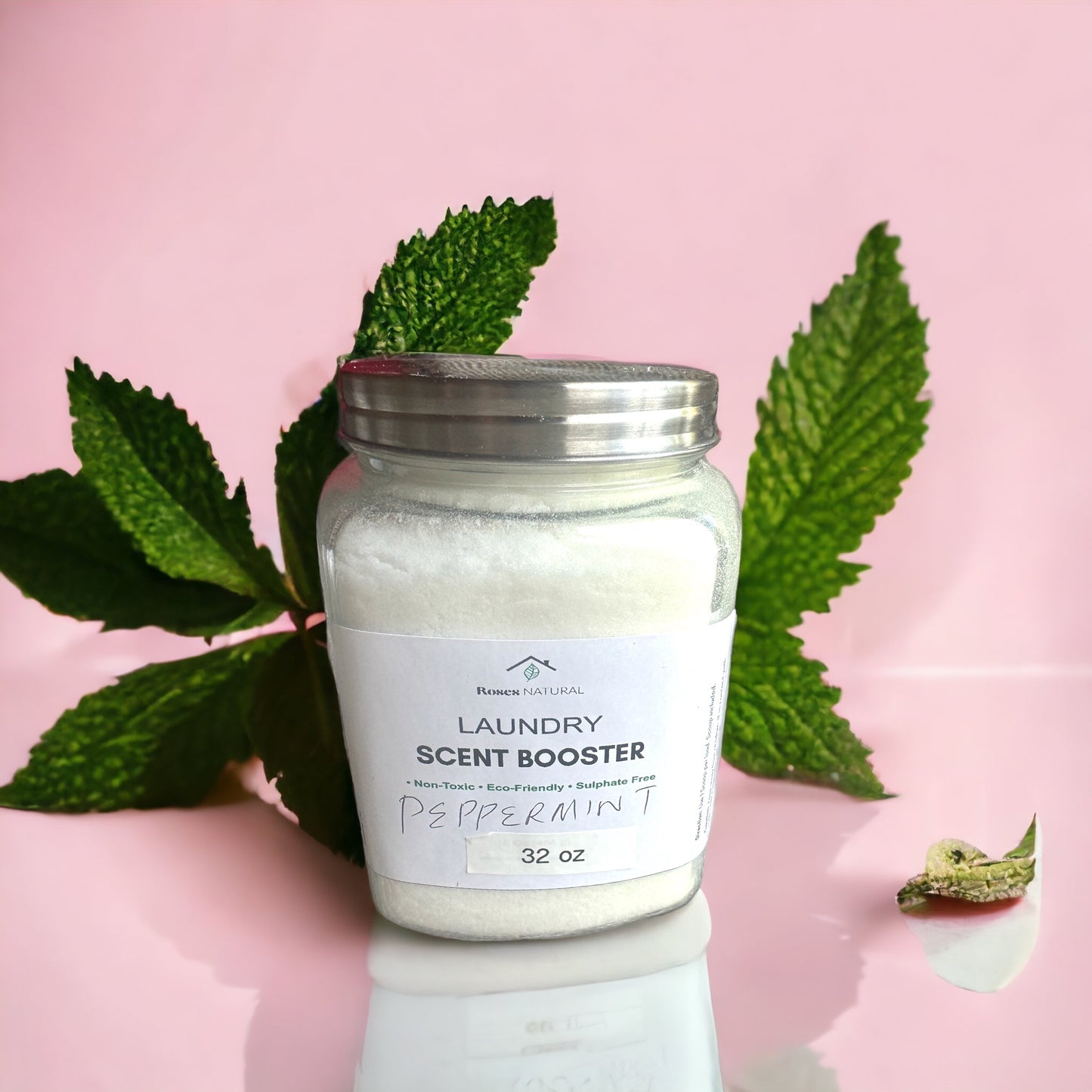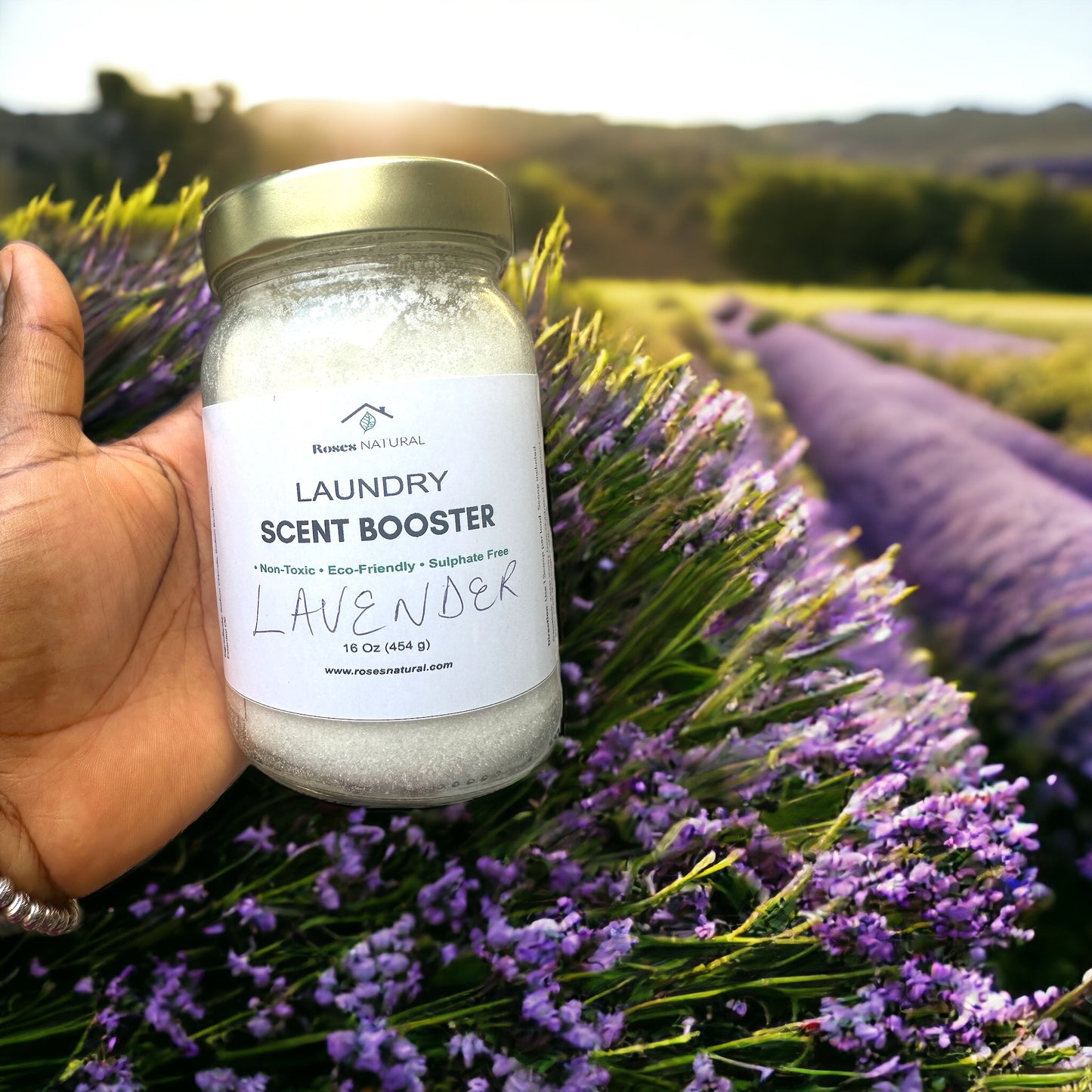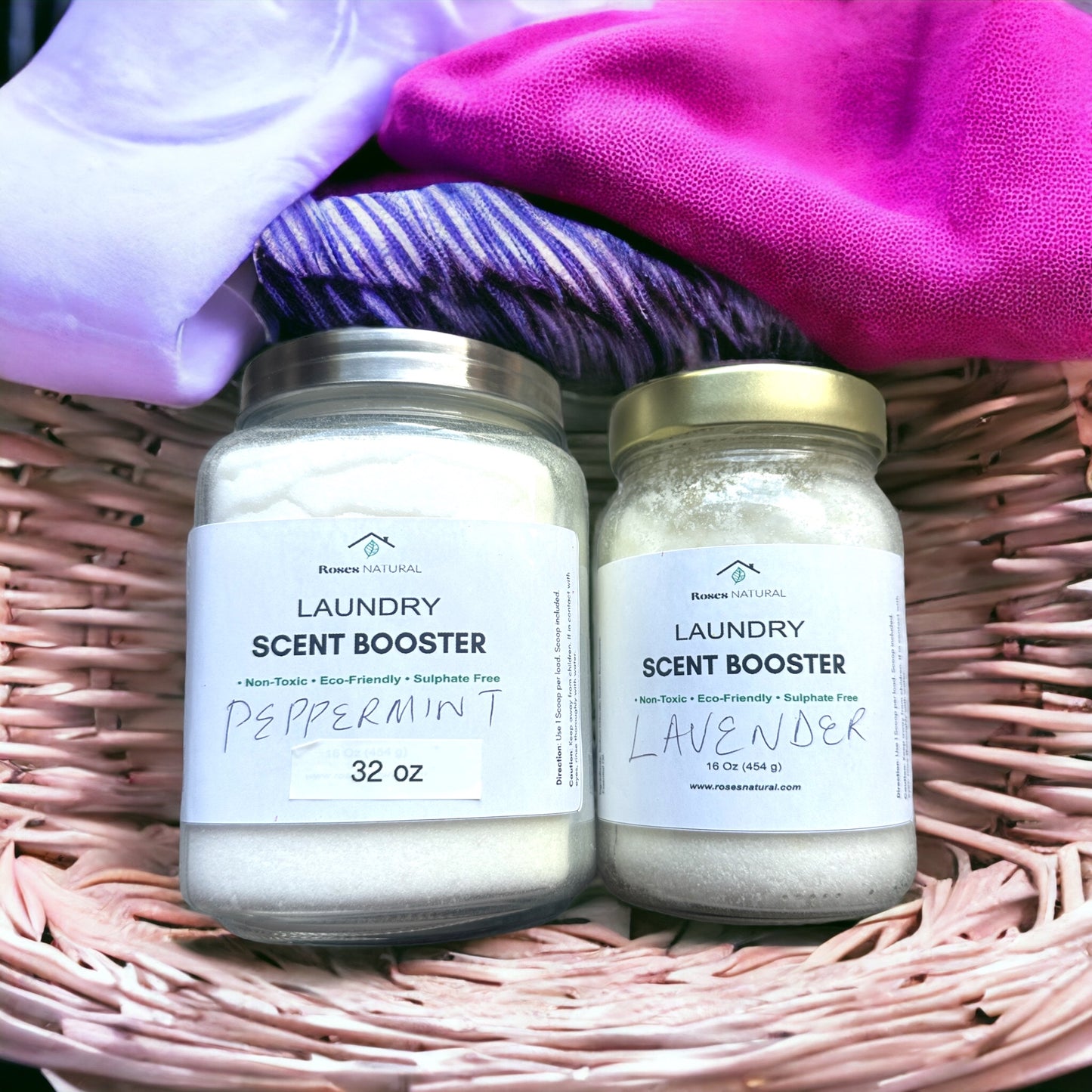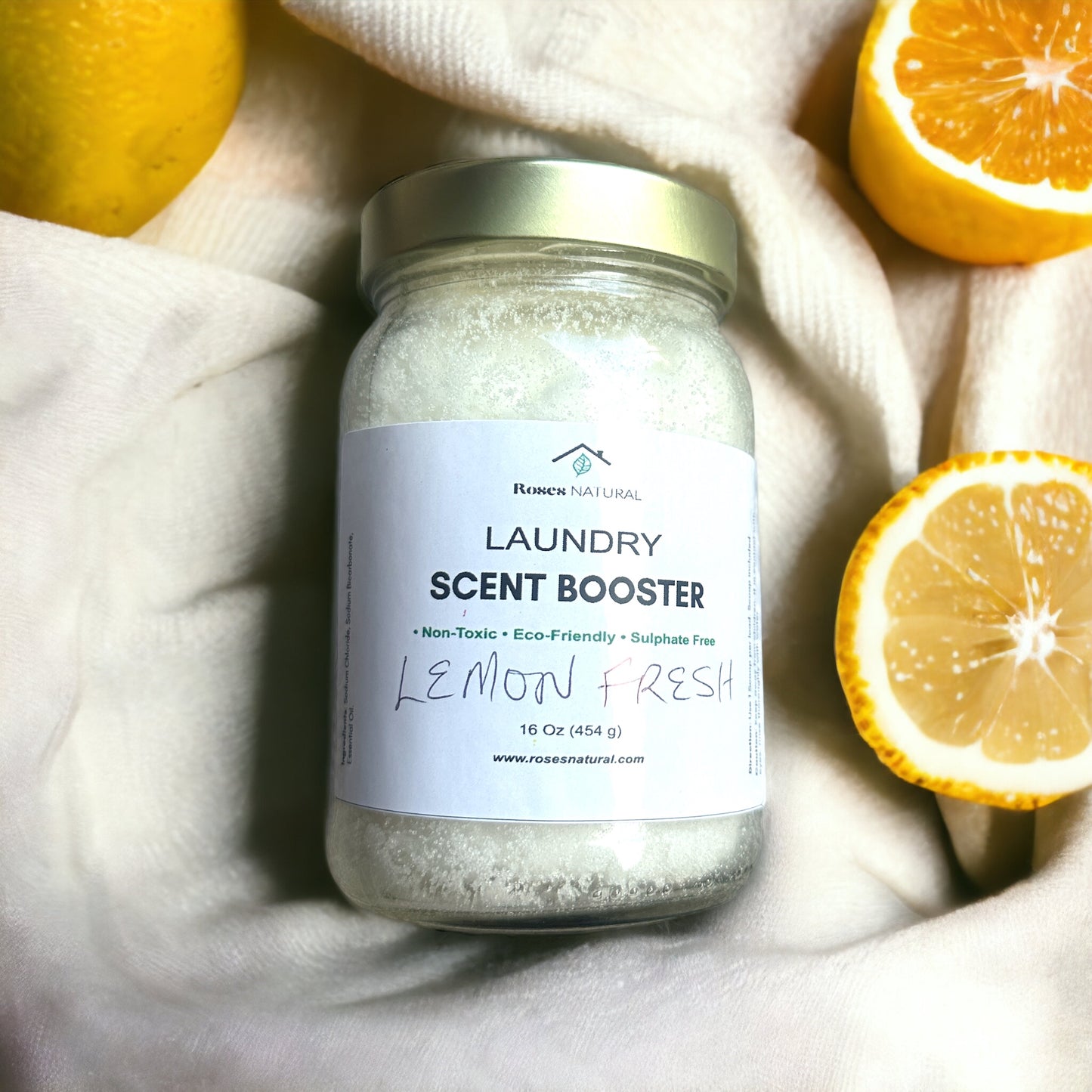 Great transaction! Fast shipping! THANK YOU‼️
Thank you so much for your review.