Roses Natural
Regular price
Sale price
$7.99
Unit price
per
Sale
Sold out
Roses Natural Foaming Hand Soap is scented with the invigorating blend of Tea Tree and Eucalyptus Essential Oils to deliver a premium and gentle cleansing experience that is both eco-friendly and nurturing to the skin.

Foaming Formula:
Experience the purifying and revitalizing qualities of our Tea Tree and Eucalyptus Foaming Hand Soap, enriched with a natural formula that effortlessly cleanses and invigorates. As you lather up, our soap transforms into a soft and luxurious foam, ensuring a gentle yet effective wash that leaves your hands feeling irresistibly soft and squeaky clean. Its easy-to-rinse nature ensures convenience without leaving any residue, while its hydrating properties keep your skin nourished and hydrated.

Benefits:
Discover the array of benefits that Roses Natural Foaming Hand Soap offers:
- Plant-Based Ingredients: Crafted with plant-derived goodness, our soap promotes an eco-friendly approach that cares for both your well-being and the environment.
- Paraben-Free: Free from harmful parabens, our soap ensures a safe and worry-free handwashing ritual.
- Non-Irritating: With a gentle and non-irritating formula, our soap caters to sensitive skin, providing a soothing touch that nurtures with every wash.
- Easy to Rinse: The foaming texture rinses off effortlessly, making handwashing a breeze while ensuring a thorough cleanse.
- Soft & Squeaky Clean: Experience the joy of hands that feel remarkably soft and squeaky clean, as our foaming hand soap pampers and leaves your skin refreshed.

Ingredients: Purified water, Sodium Lauroyl Sarcosinate, Lauramine Oxide, Cocamidoprophyl Betaine, Coco Glucoside, Citric Acid, Aloe Vera, Vegetable Glycerin, Silver Dihydrogen Citrate, Eucalyptus Essential Oil, Tea Tree Essential Oil.
Size
8.5 fl oz is a pump, 20 fl oz is a refill pouch.
Share
View full details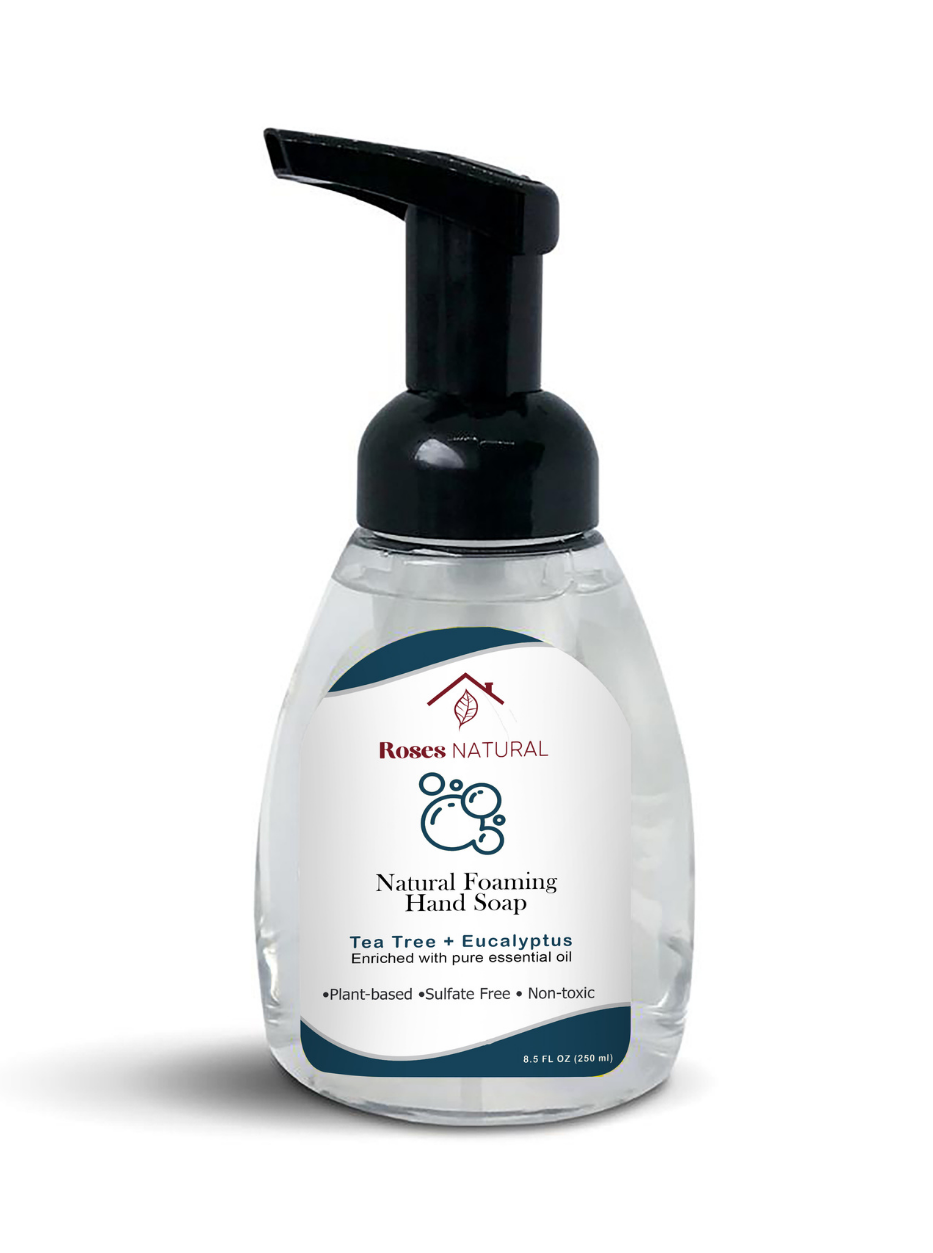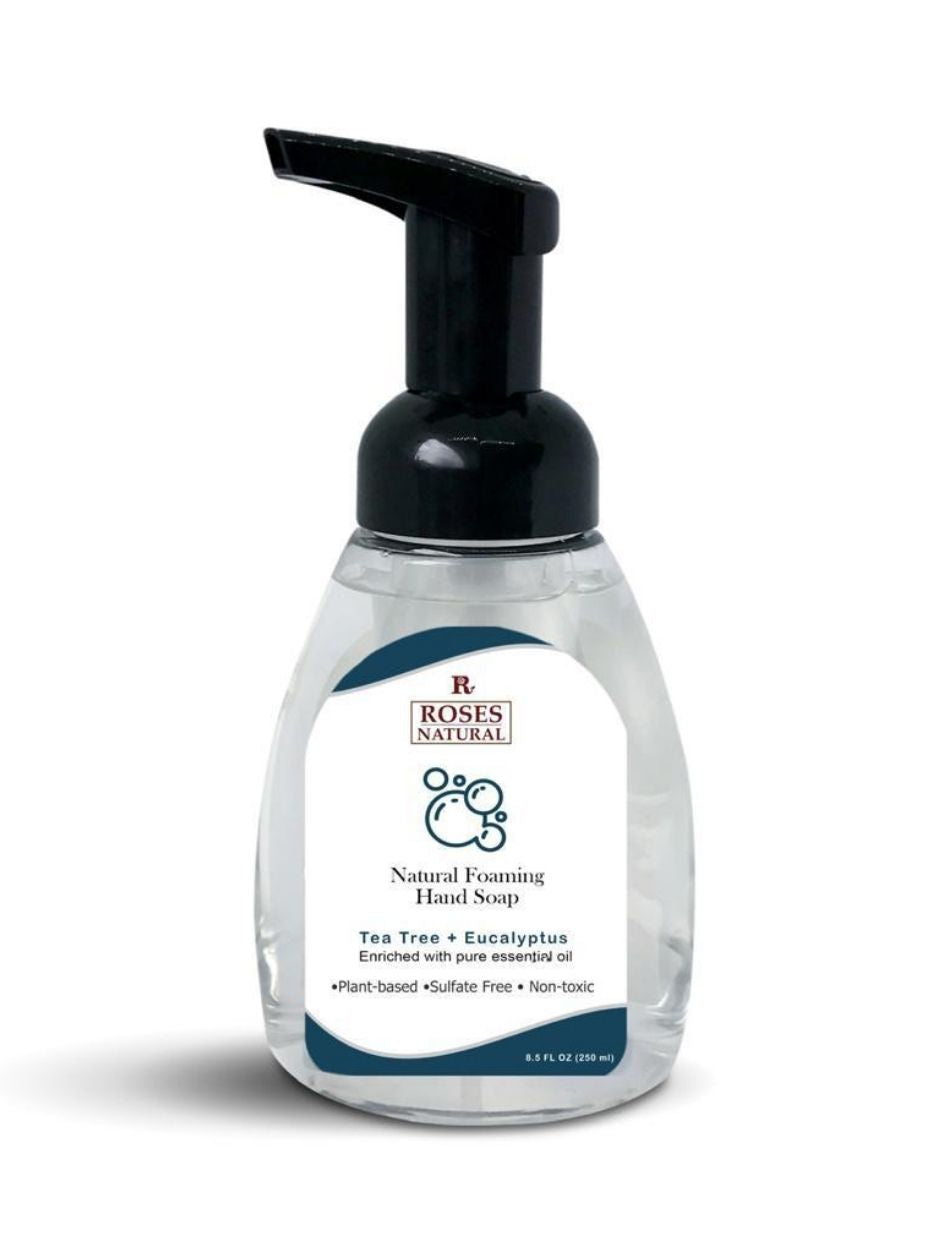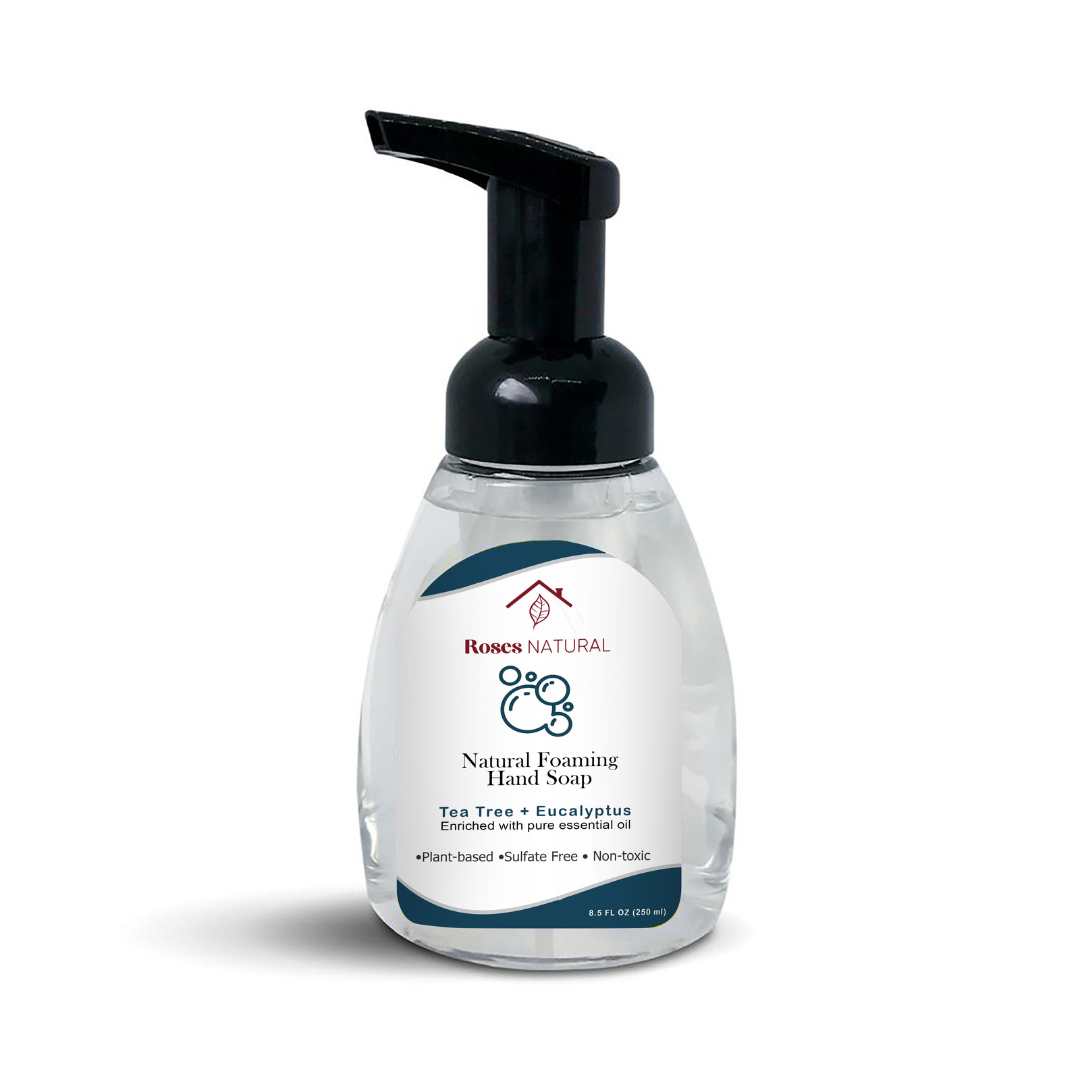 Foaming Hand Soap - Tea Tree + Eucalyptus