Roses Natural
Regular price
Sale price
$12.99
Unit price
per
Sale
Sold out
Roses Natural Deodorant is formulated with plant-based ingredients and essential oils to soothe sensitive underarms and fight odor-causing bacteria. It is infused with Mandelic acid for its antibacterial properties. This natural deodorant is gentle, effective, and deodorizes the armpit.
Here are 5 reasons why you need our Natural Deodorants with Mandelic Acid;
 Handmade with Natural ingredients:  They are free from harsh chemicals, such as aluminum, parabens, and synthetic fragrances, which can be harmful to your skin and overall health. The use of natural ingredients gentler your skin, reducing the risk of skin irritation and other adverse reactions.
Antibacterial properties: Mandelic acid is known for its antibacterial properties, which help to control the growth of odour-causing bacteria on your skin. This help to keep you feeling fresh and clean throughout the day.
Exfoliation: Mandelic acid is also a gentle exfoliant, which helps to remove dead skin cells and unclog pores, allowing your skin to breathe and reducing the risk of developing ingrown hairs and other skin irritations.
Moisturizing properties: Our natural deodorants with mandelic acid also contain moisturizing ingredients, such as Avocado oil or shea butter, which help to soothe and hydrate your skin, reducing dryness and itchiness.
Environmentally friendly: Handmade using sustainable and eco-friendly ingredients, which are better for the environment than conventional deodorants. They also come in recyclable and biodegradable packaging, reducing waste and your impact on the planet.
Available Scent;
Vanilla Rose
Lemon/Lavender
Blue Tansy
Activated Charcoal (NEW) - Scented with Mahogany Teakwood & Peppermint
Directions: Apply daily to a clean underarm. 
Ingredients; Shea Butter, Avocado Oil, Grapeseed Oil, Arrowroot Powder, Candelilla Wax, Mandelic Acid, and Essential oils.
NOTE: INDIVIDUAL RESULTS MAY VARY!
Share
View full details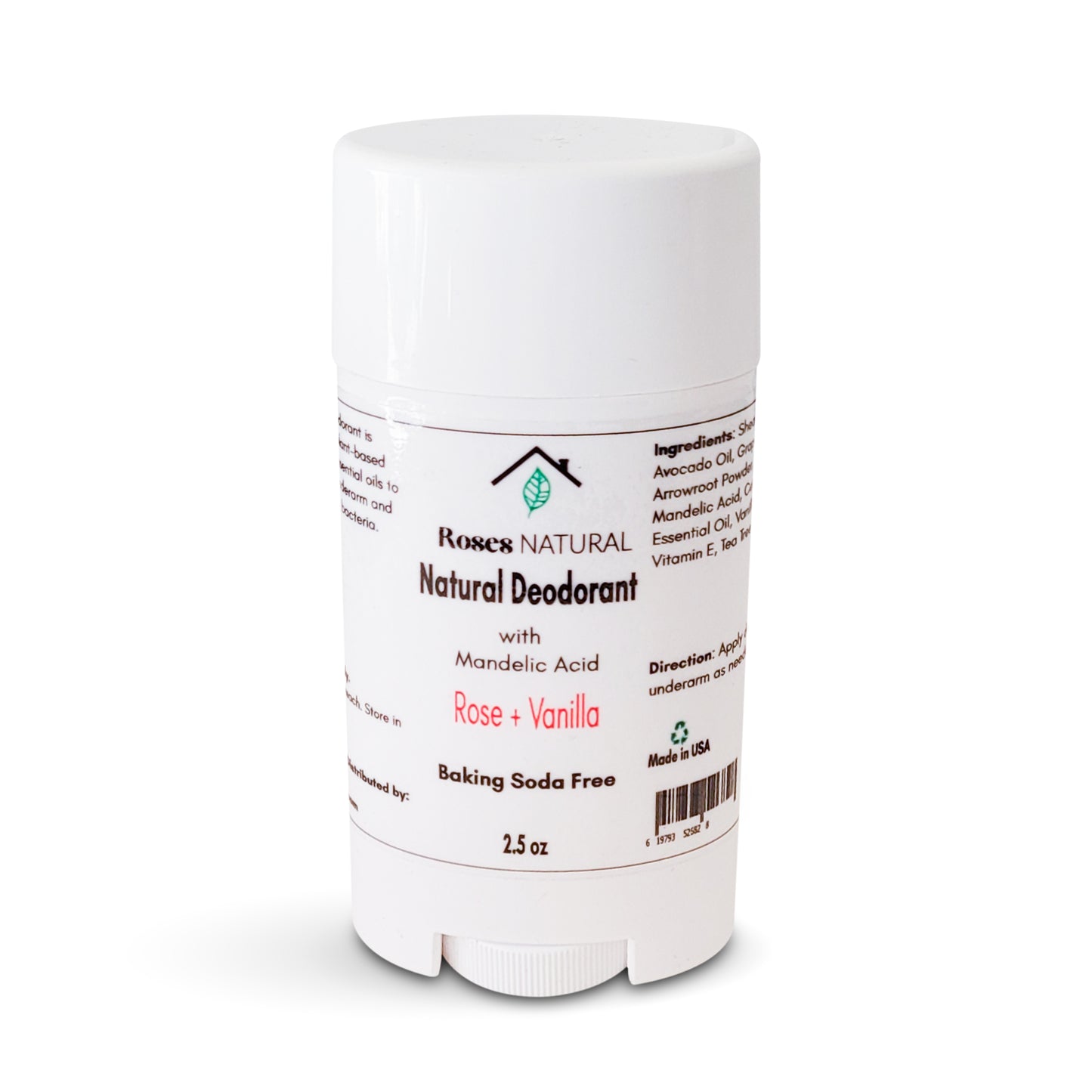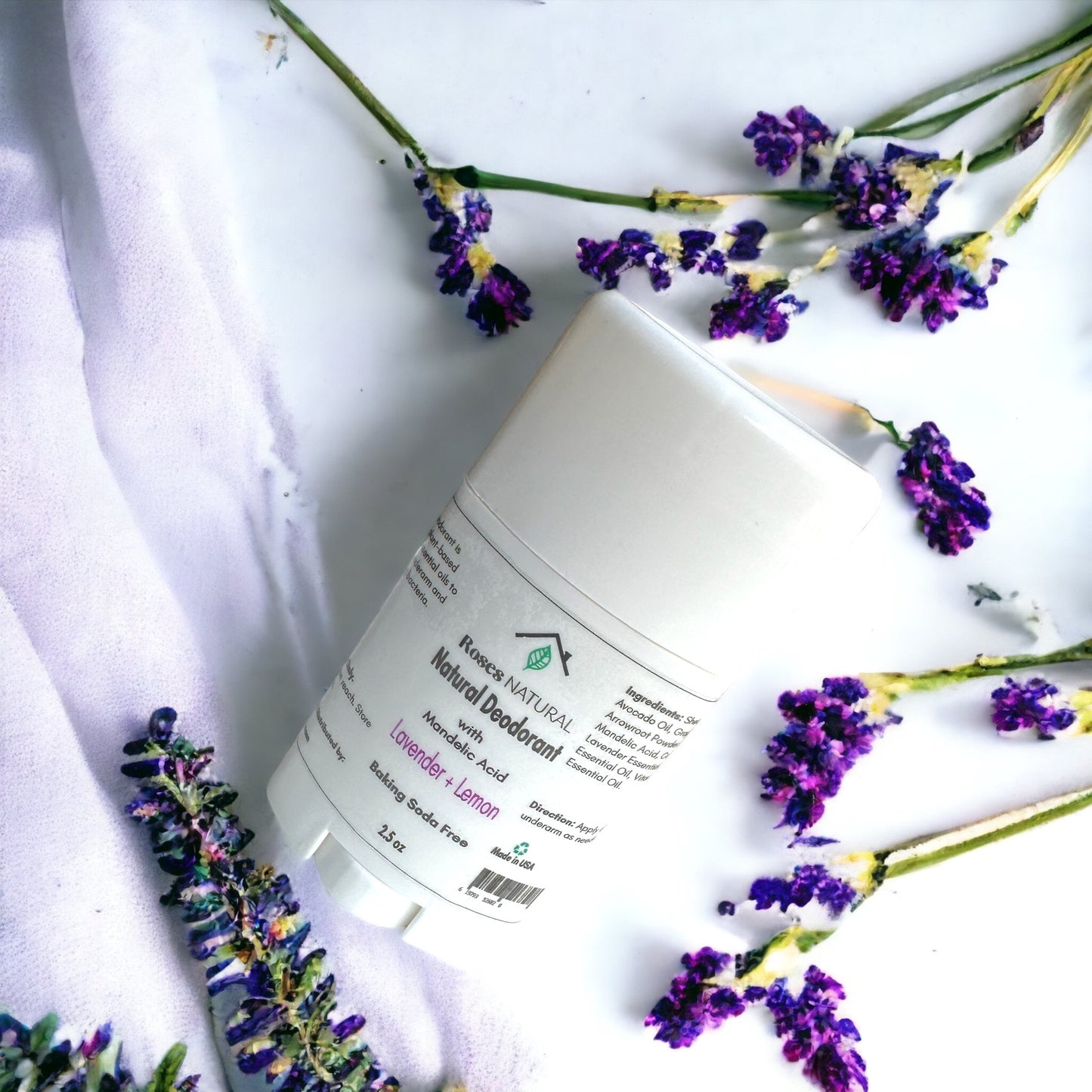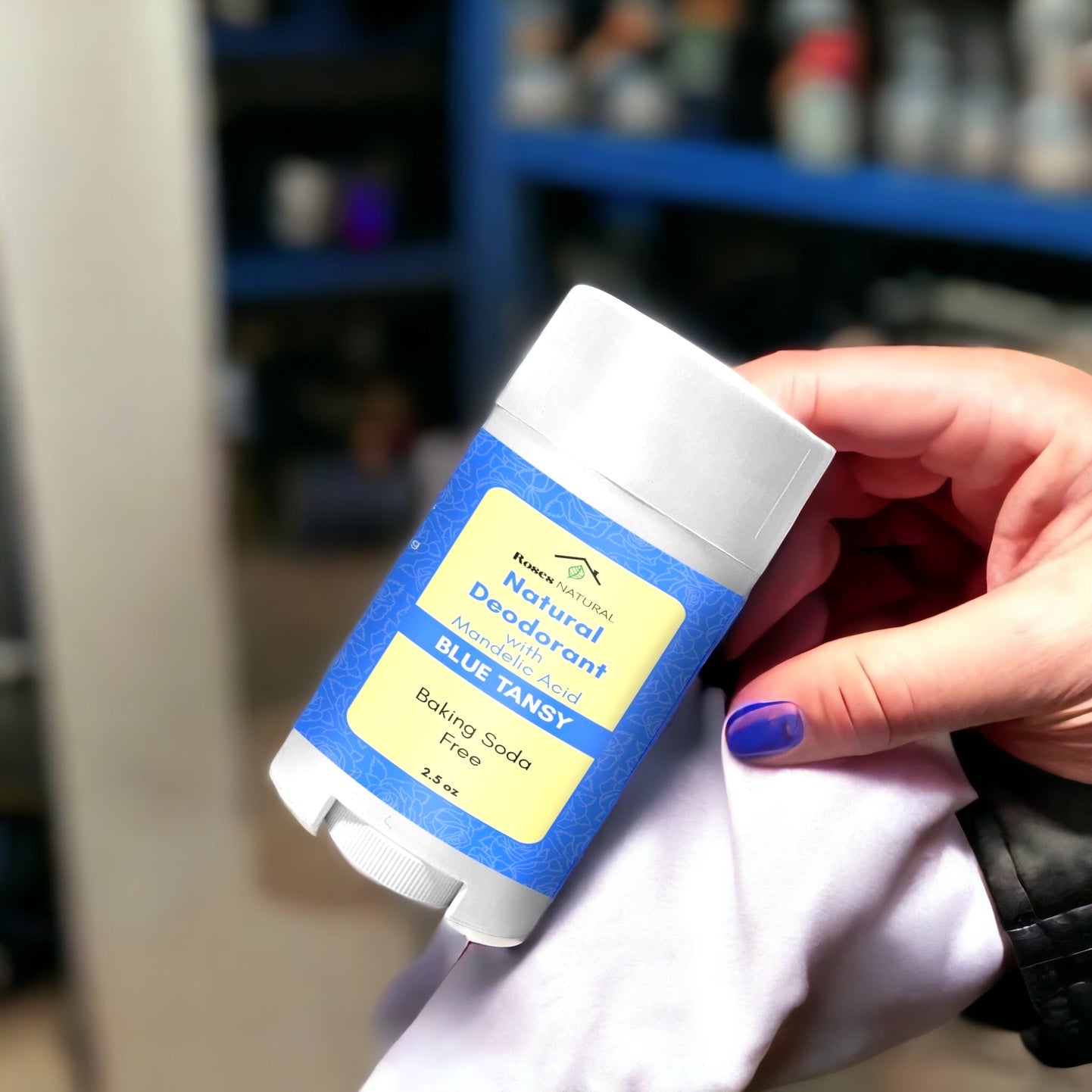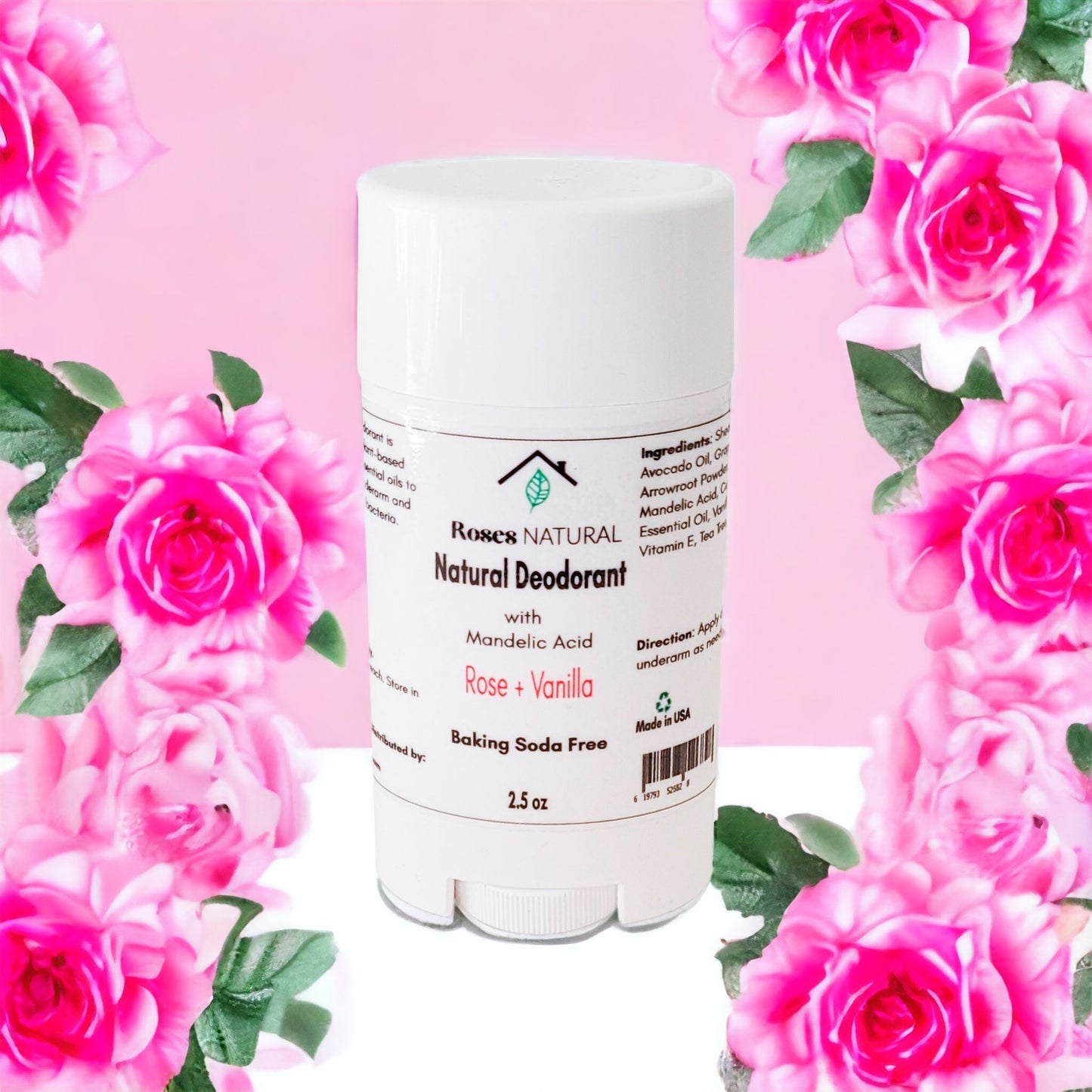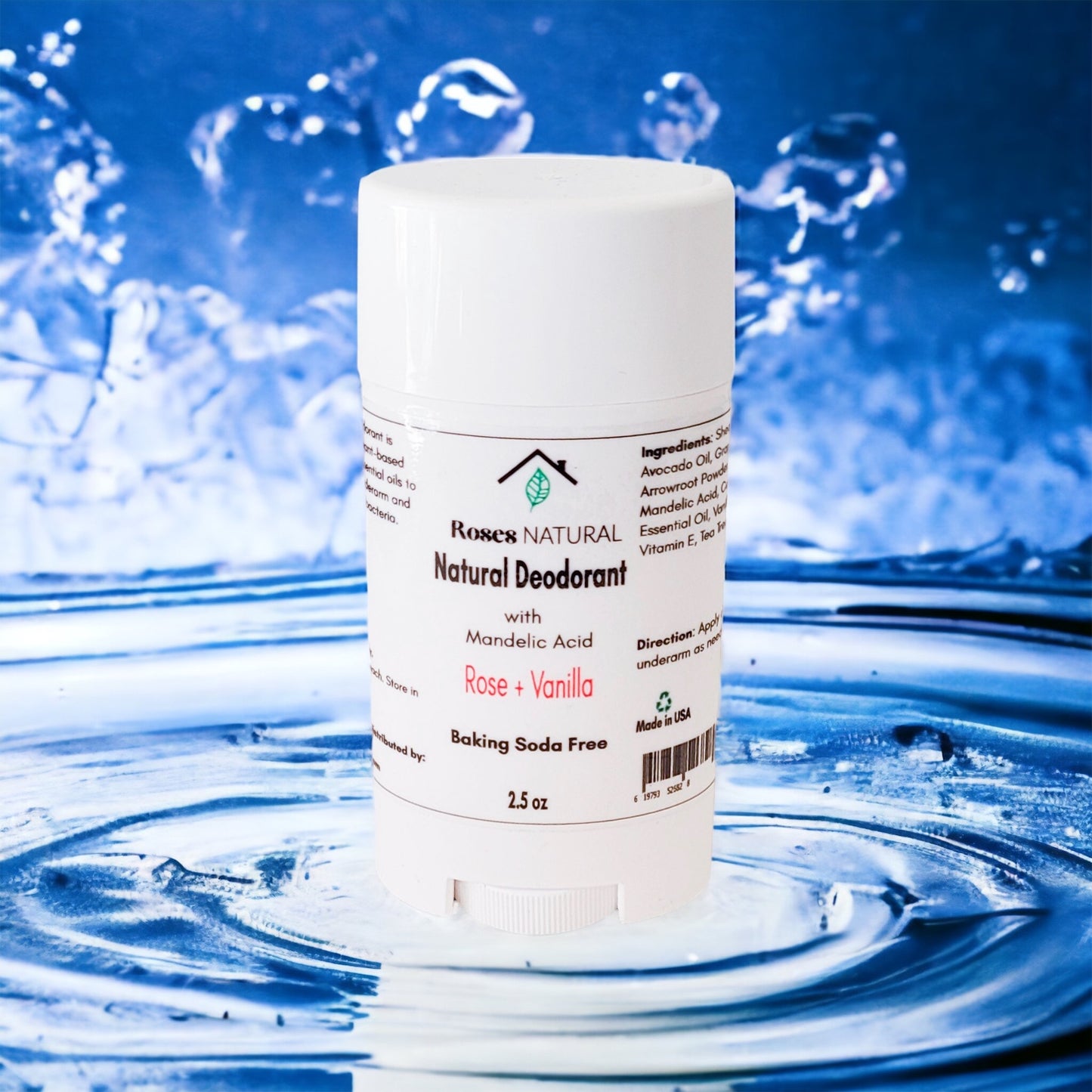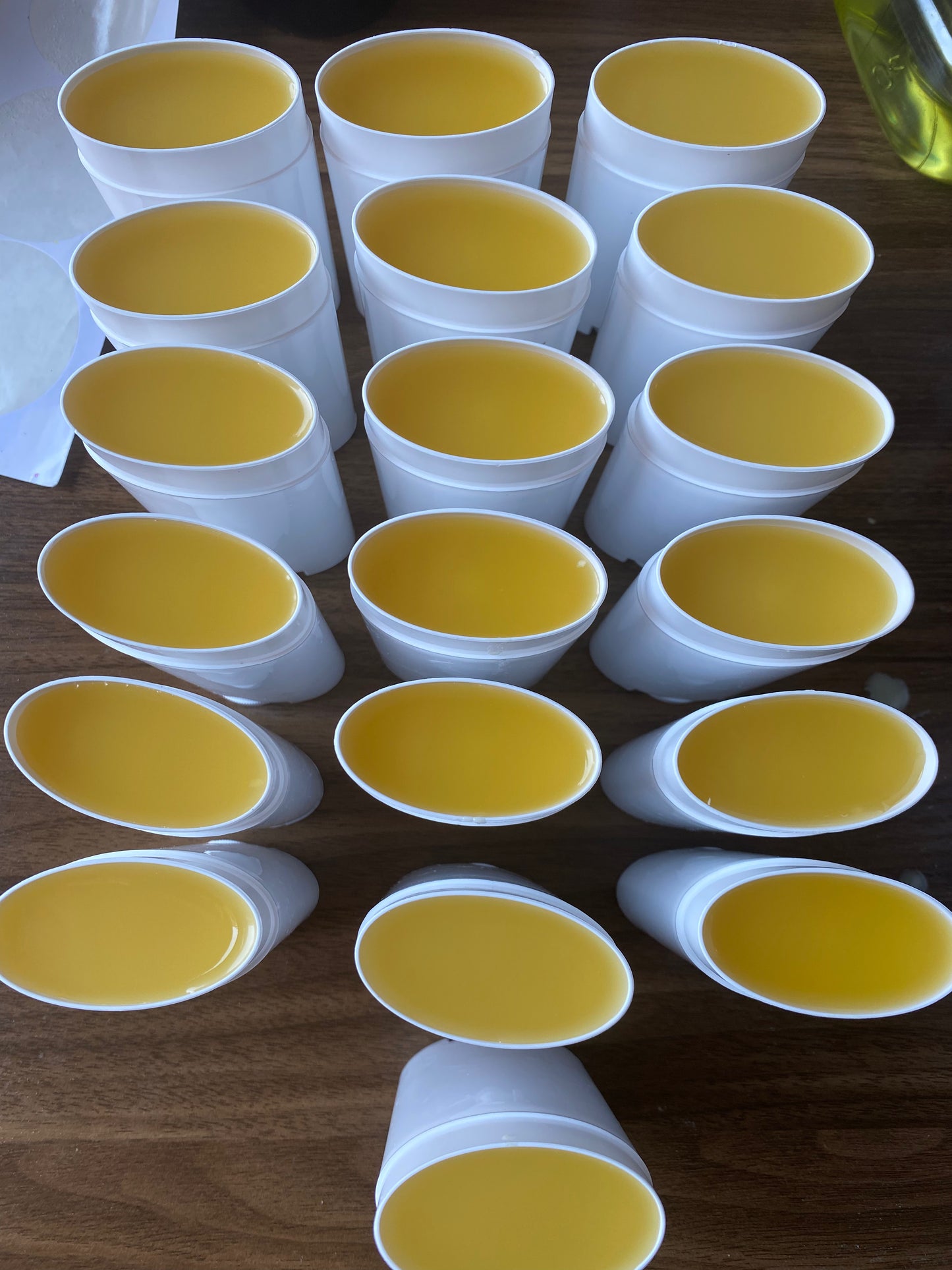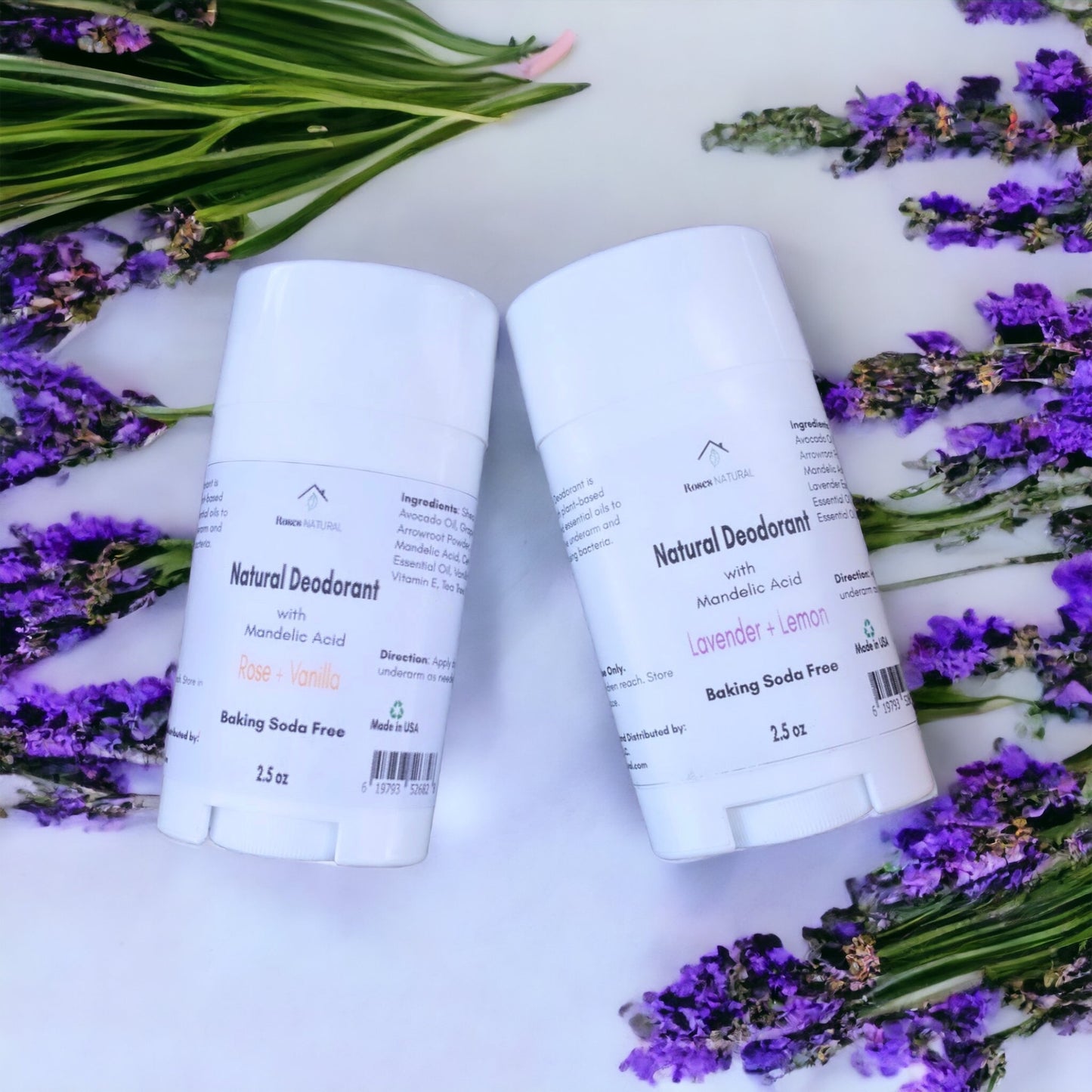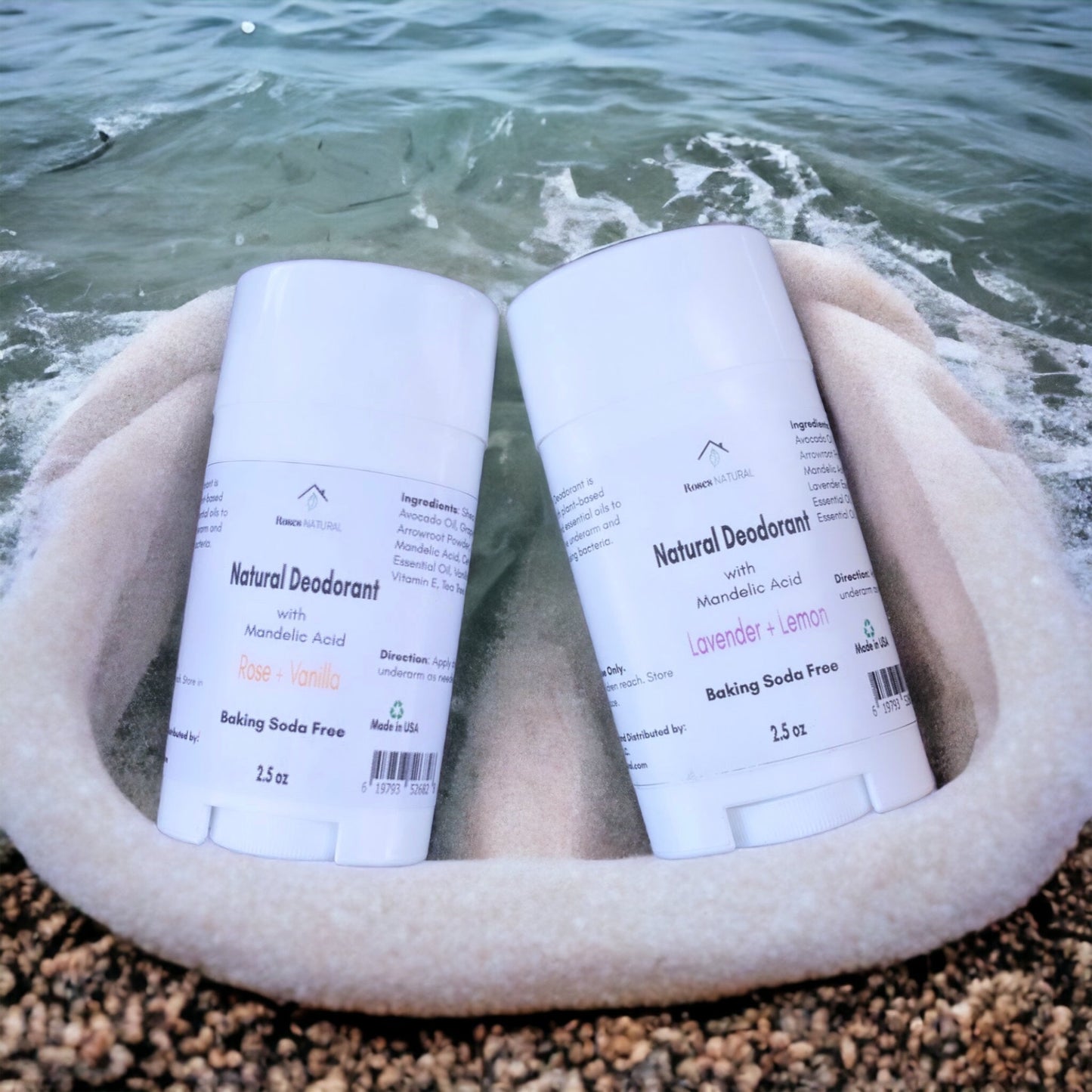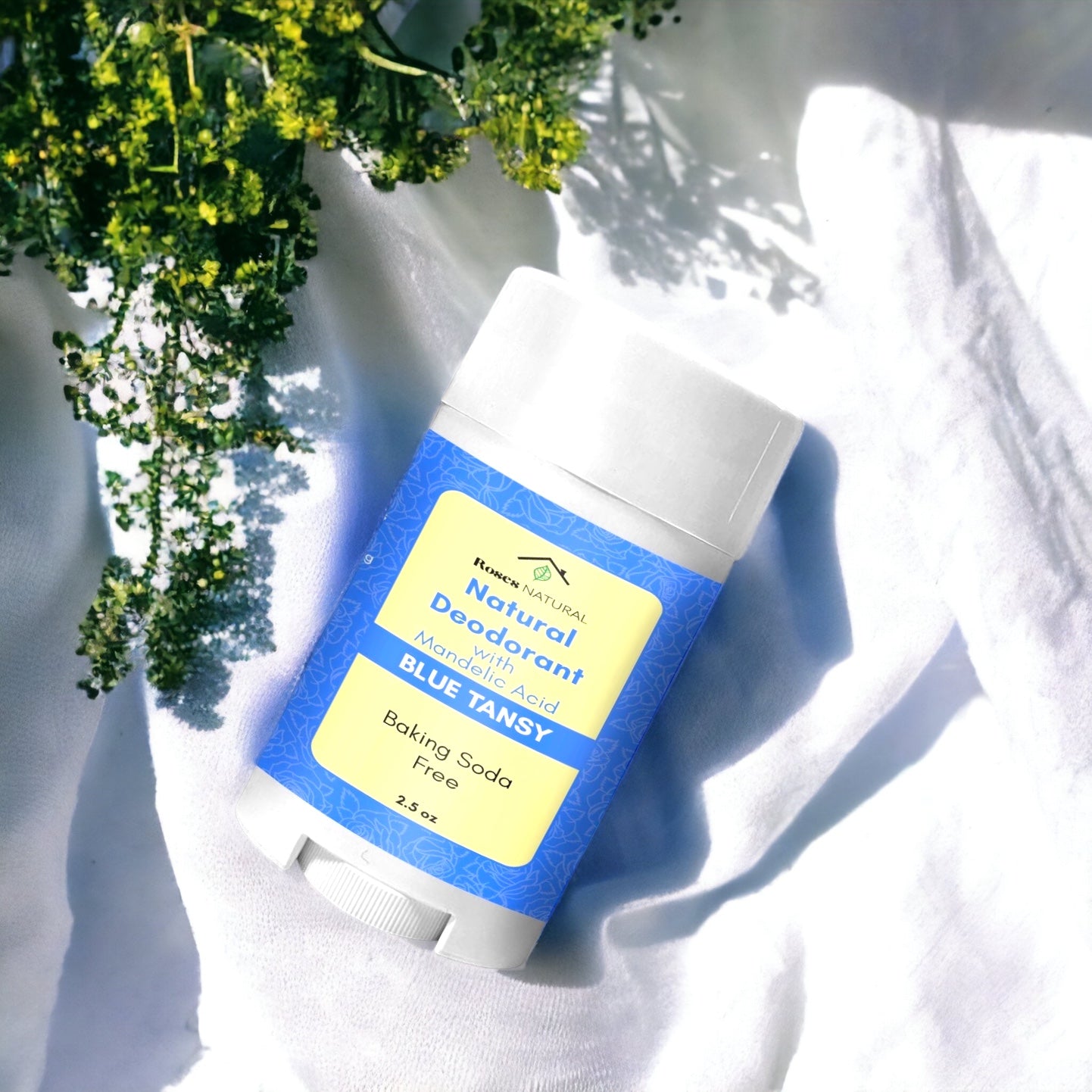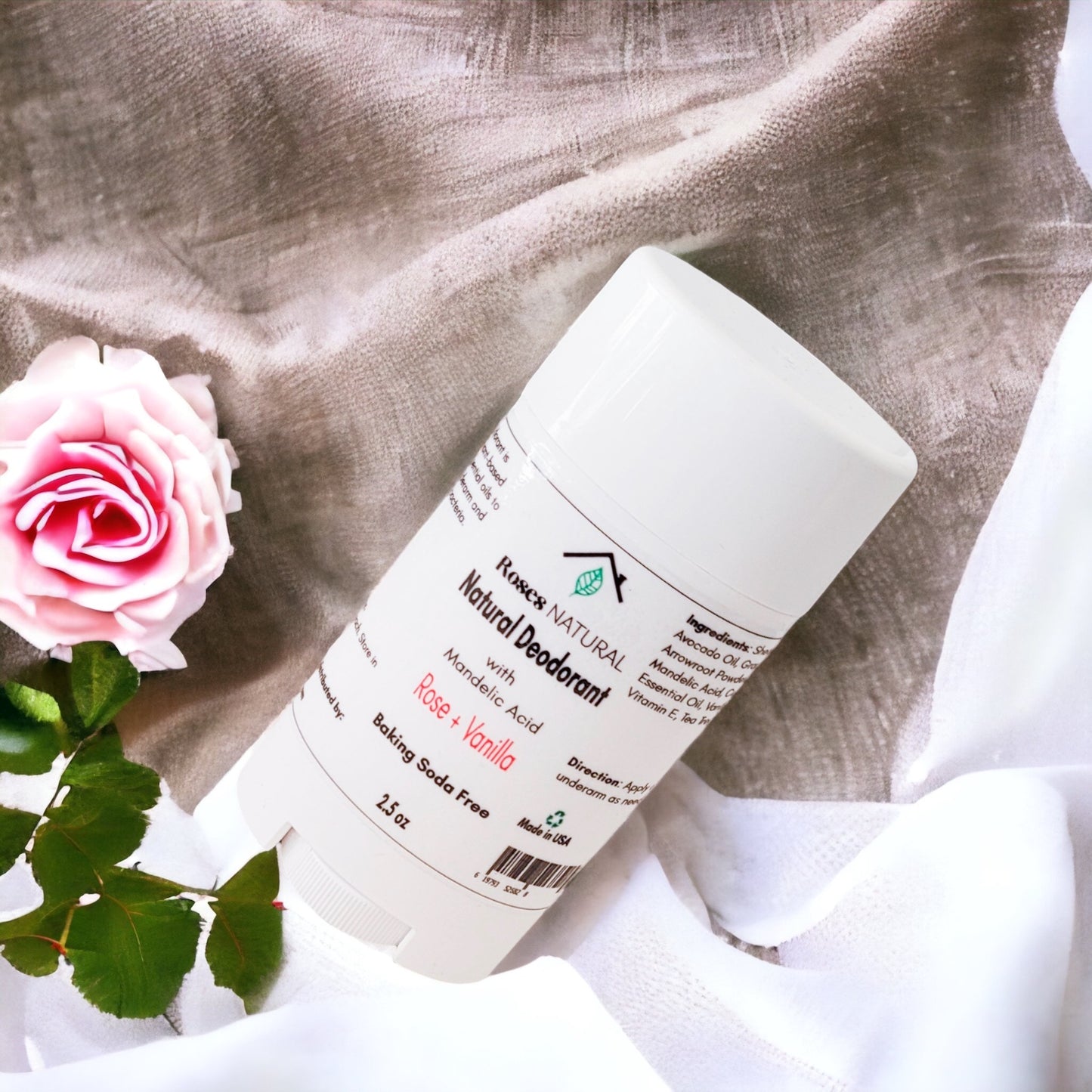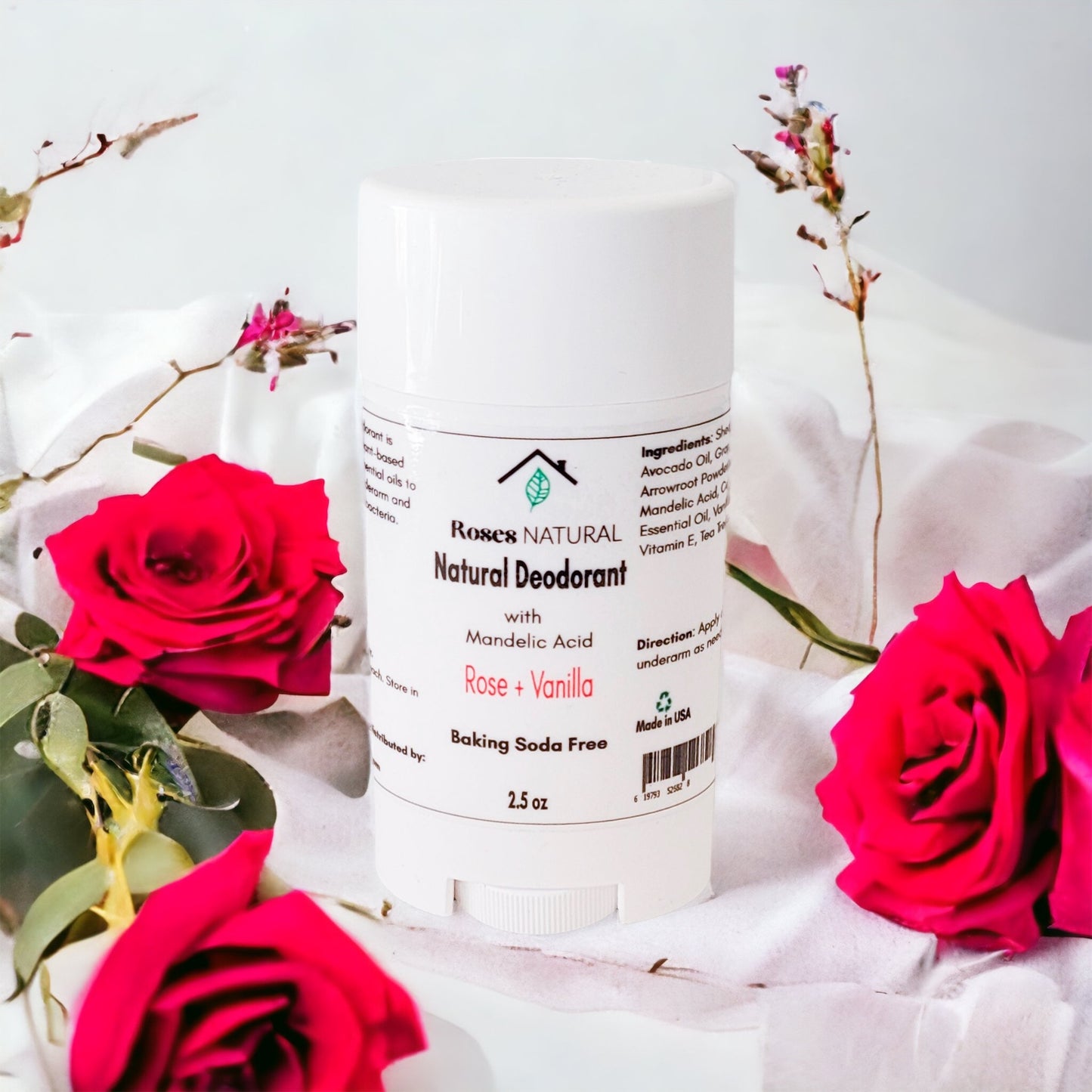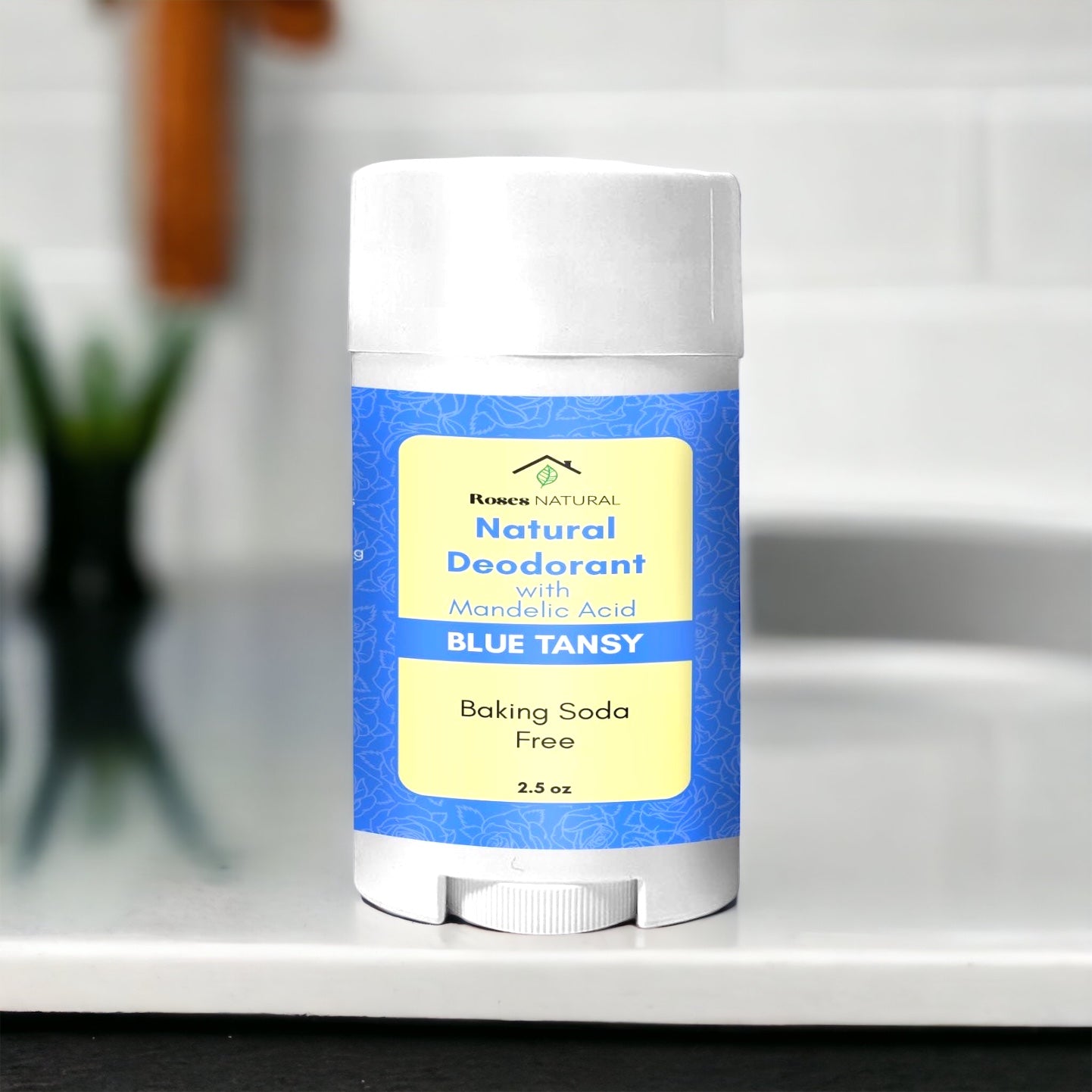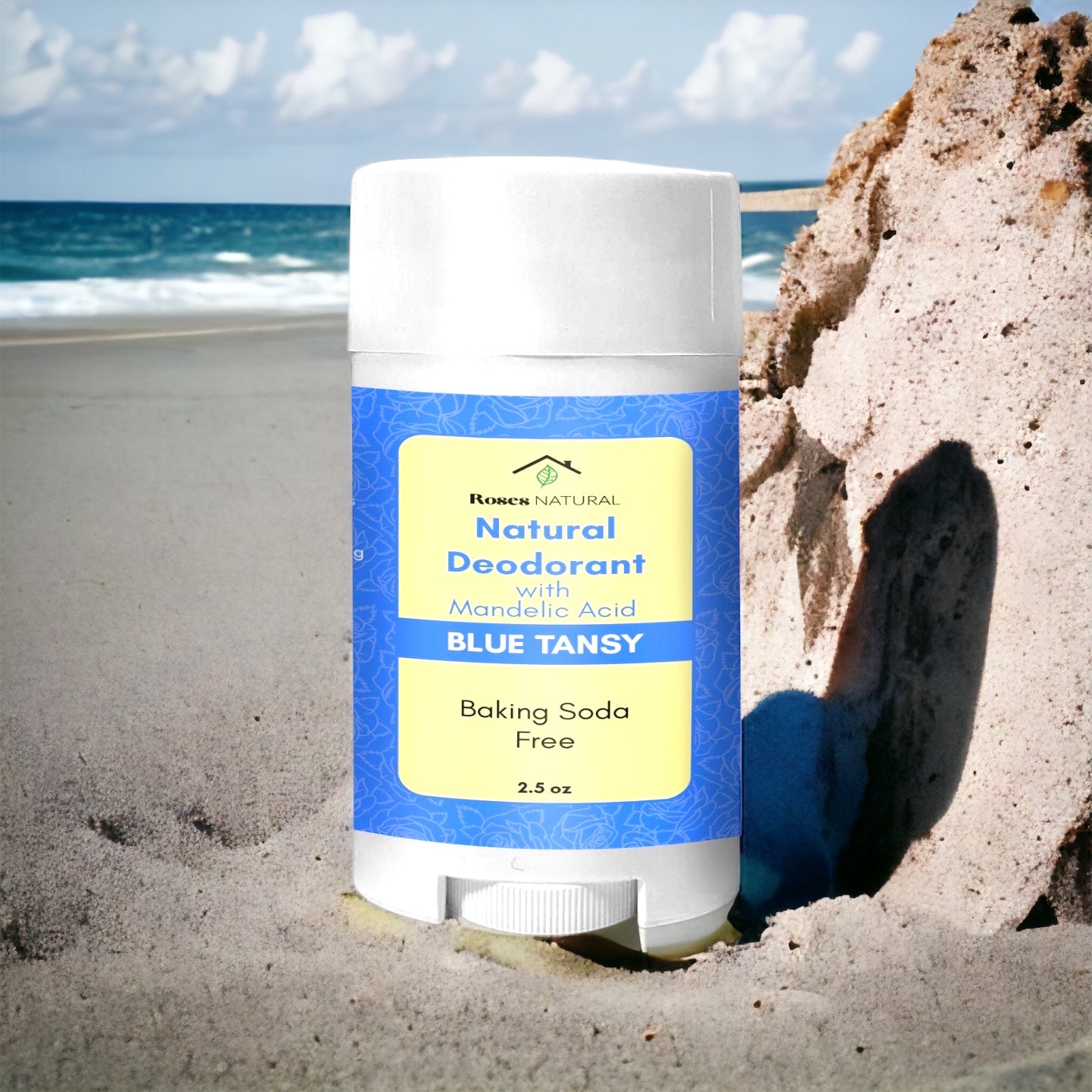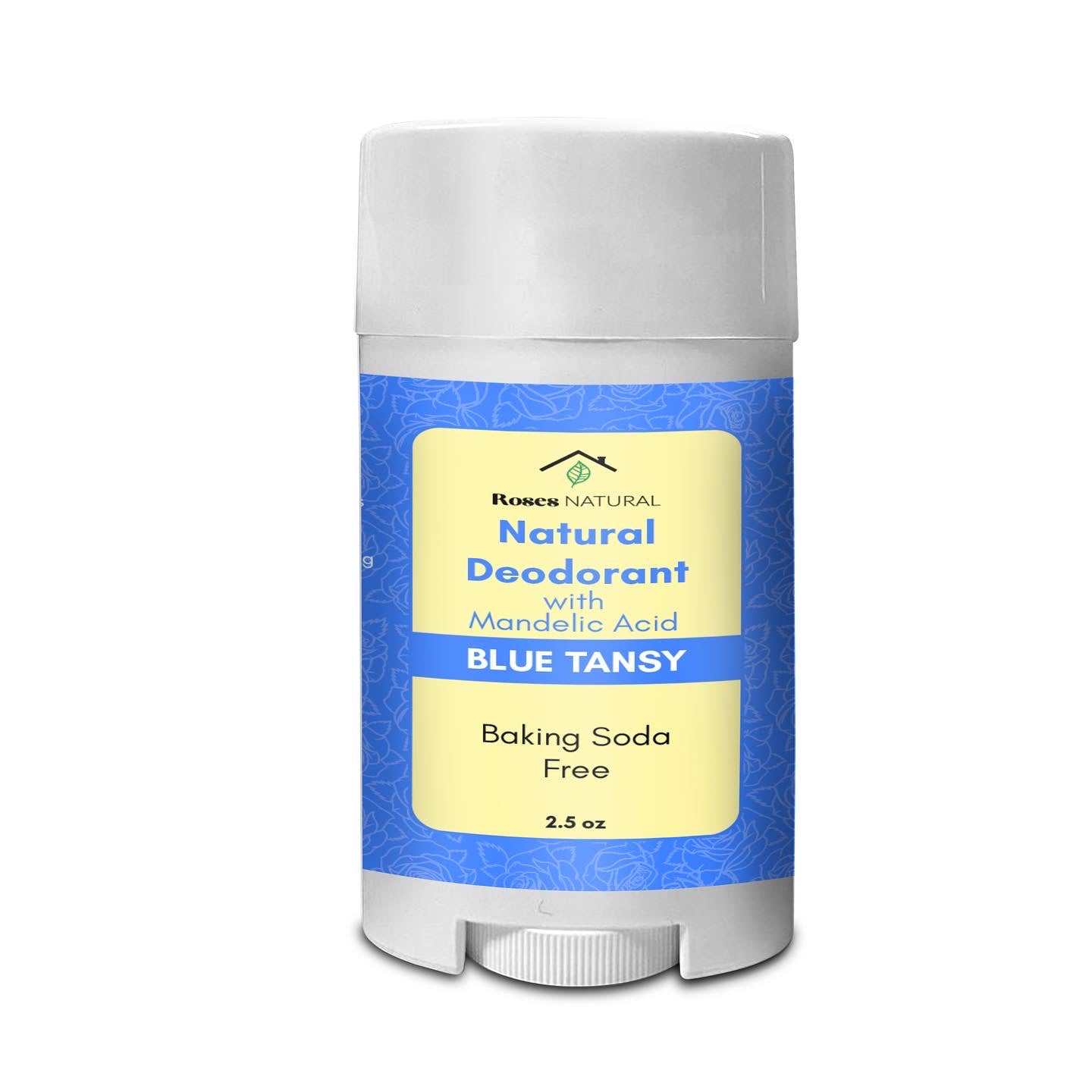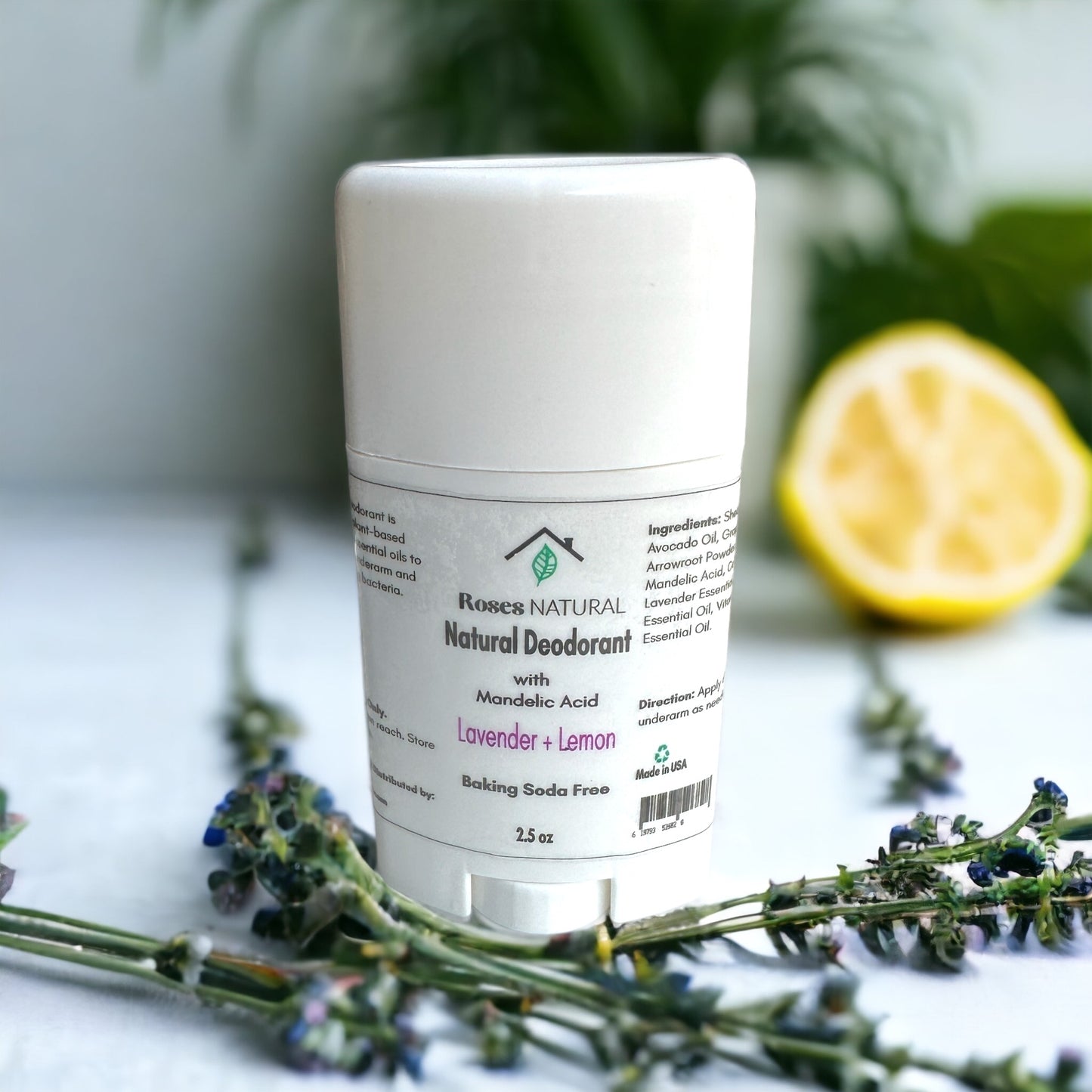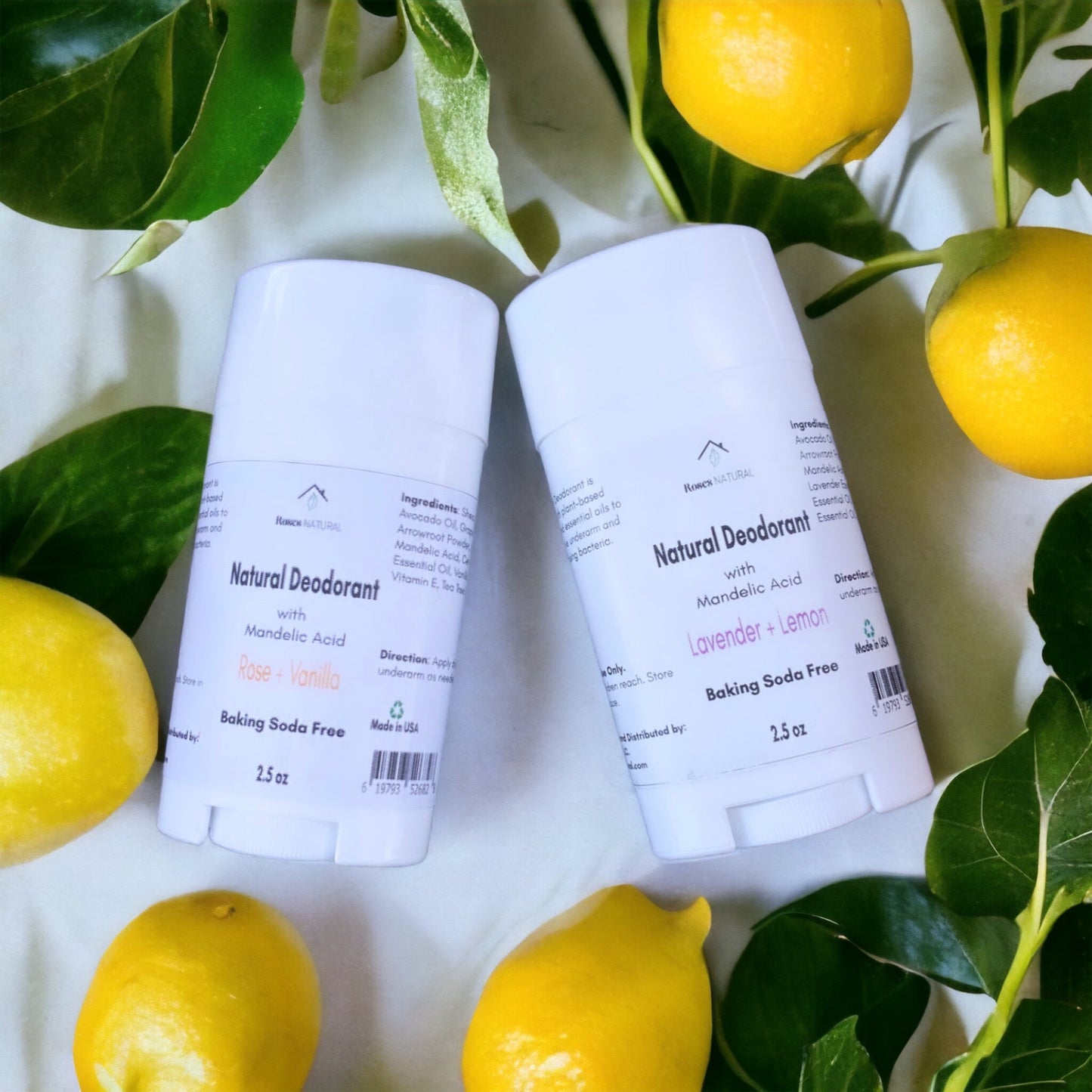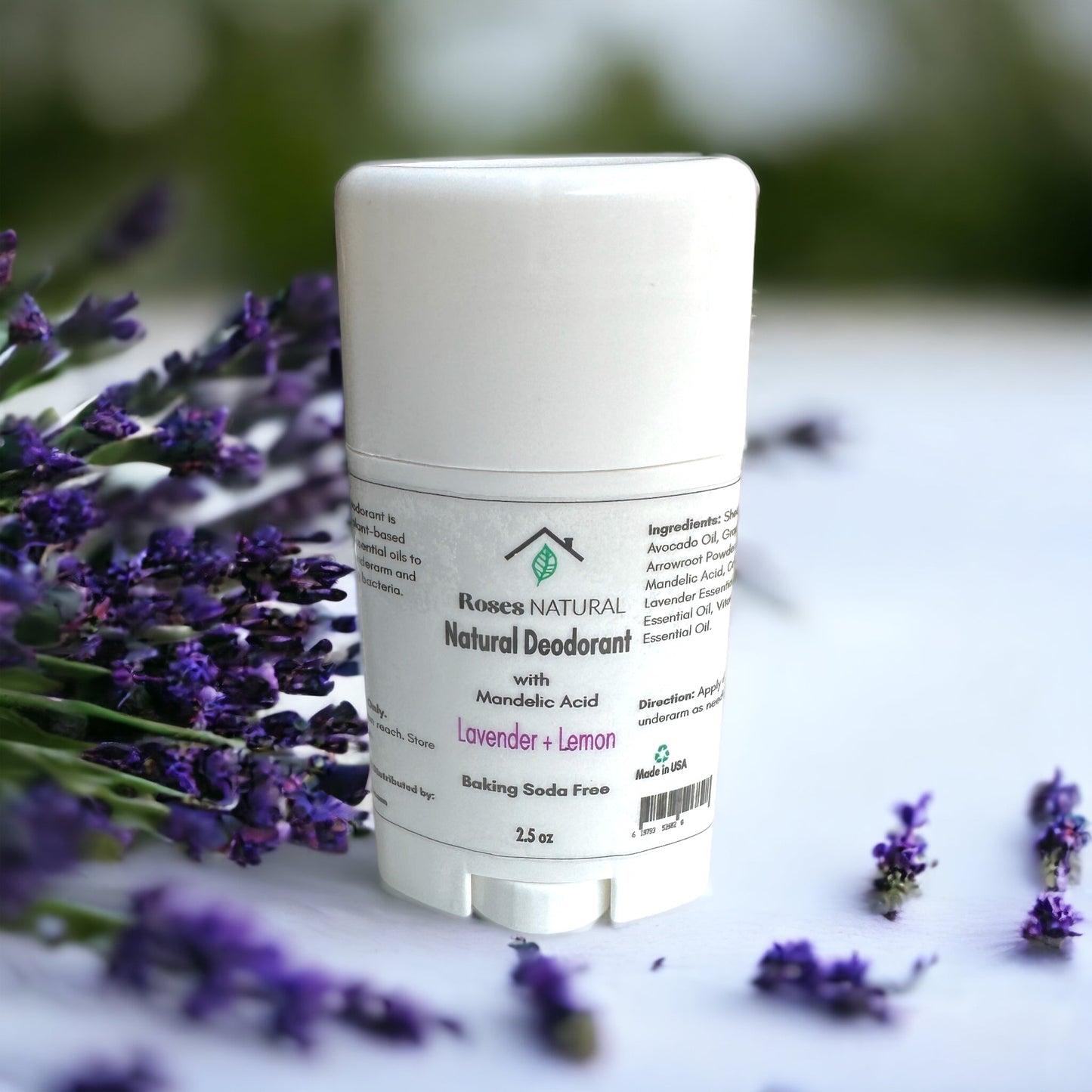 Deodorant Review
This deodorant is great! It goes on easily, smells good, and keeps me dry! I will be buying it again.
Thank you so much for your feedback and for loving the deodorant.
Love this! No irritation and no more razor burn bumps.
Thank you for shopping with us.
I like this product!!
I really like the blue tansy deodorant. It seems to work well on odor control and I like the smooth texture and ease of application. I also like the blue tansy scent. I wanted a product with mandelic acid so thank you for making this!
Thank you so much Shannon for your support and for loving the product.