Roses Natural
Regular price
Sale price
$12.99
Unit price
per
Sale
Sold out
Experience the transformative power of Roses Natural Oxygen Bleach, the ultimate solution for brightening white fabrics and removing stains from colored fabrics without any bleaching effects. This color-safe formula can be used in all washing machines, delivering outstanding results while disinfecting, sanitizing, and deodorizing your laundry. Say goodbye to harsh chemicals and embrace the benefits of this effective natural alternative to chlorine bleach.
Here are 5 Benefits why Roses Natural Oxygen Bleach is a game changer; 
Chlorine-Free: Say goodbye to harsh chemicals like chlorine bleach. Roses Natural Oxygen Bleach offers a chlorine-free formula, ensuring a safer and gentler approach to stain removal and fabric whitening. Protect your clothes and the environment from the harmful effects of chlorine.
Biodegradable: We care about the planet, and our Natural Oxygen Bleach reflects that. Made with biodegradable ingredients, it breaks down naturally and minimizes environmental impact. Clean your laundry effectively while being kind to Mother Earth.
Environmentally Friendly: Embrace an eco-friendly laundry routine with Roses Natural Oxygen Bleach. Its environmentally conscious formulation reduces pollution and supports sustainable practices. Make a positive impact by choosing a product that aligns with your green values.
Non-Toxic: Enjoy peace of mind with our non-toxic Oxygen Bleach. It contains no harmful ingredients that could jeopardize your health or the well-being of your loved ones. Experience powerful stain removal and fabric whitening without compromising on safety.
Dye-Free: Our Oxygen Bleach is free from dyes, ensuring that your clothes remain vibrant and unaltered. Preserve the original colors and integrity of your fabrics while effectively removing stains and brightening your garments.
Roses Natural Oxygen Bleach combines the power of Sodium Percarbonate, Sodium Carbonate, and Citric Acid to deliver exceptional cleaning and whitening performance. Rest assured that these ingredients work together harmoniously to achieve outstanding results.
Ingredients: Sodium Percarbonate, Sodium Carbonate, Citric Acid.
Share
View full details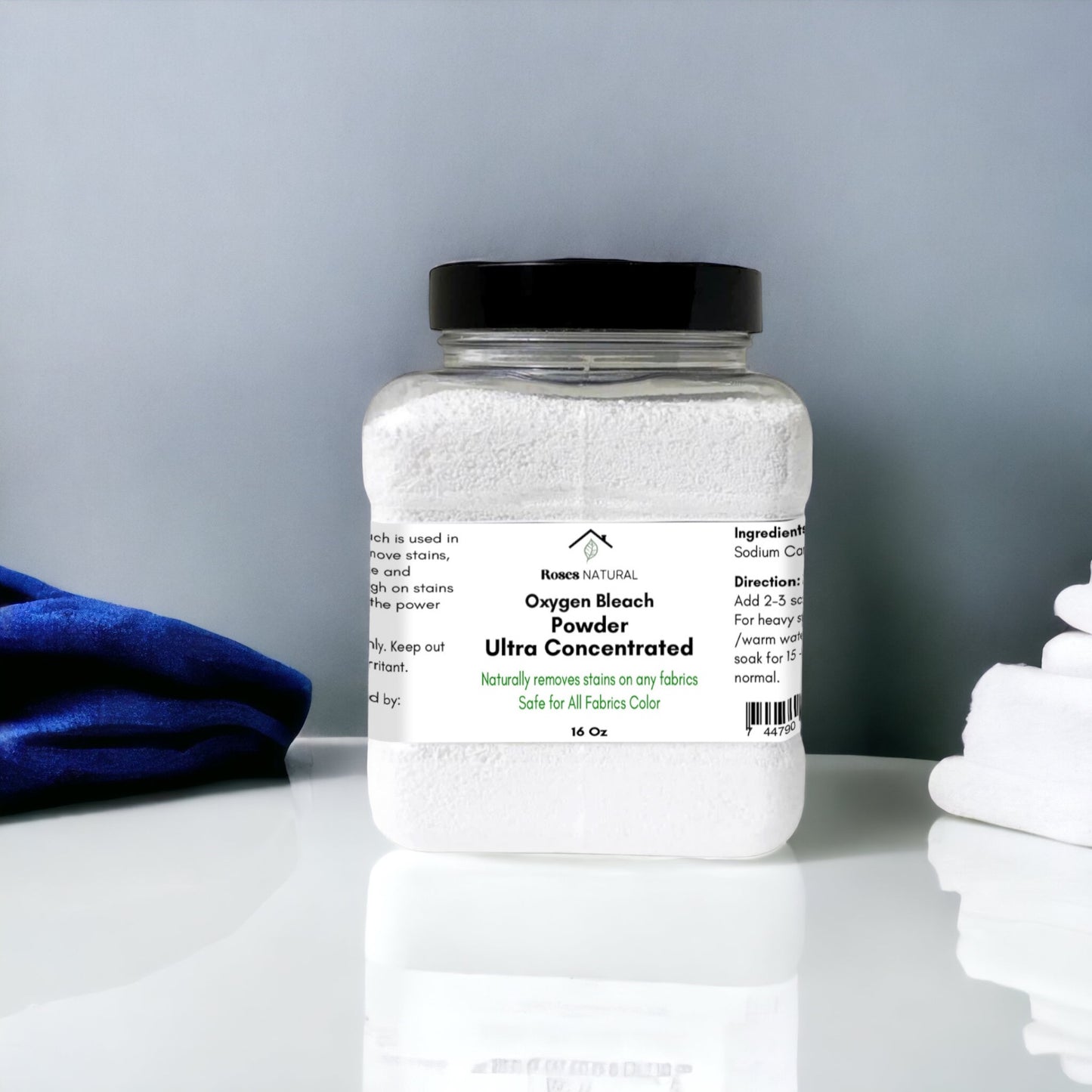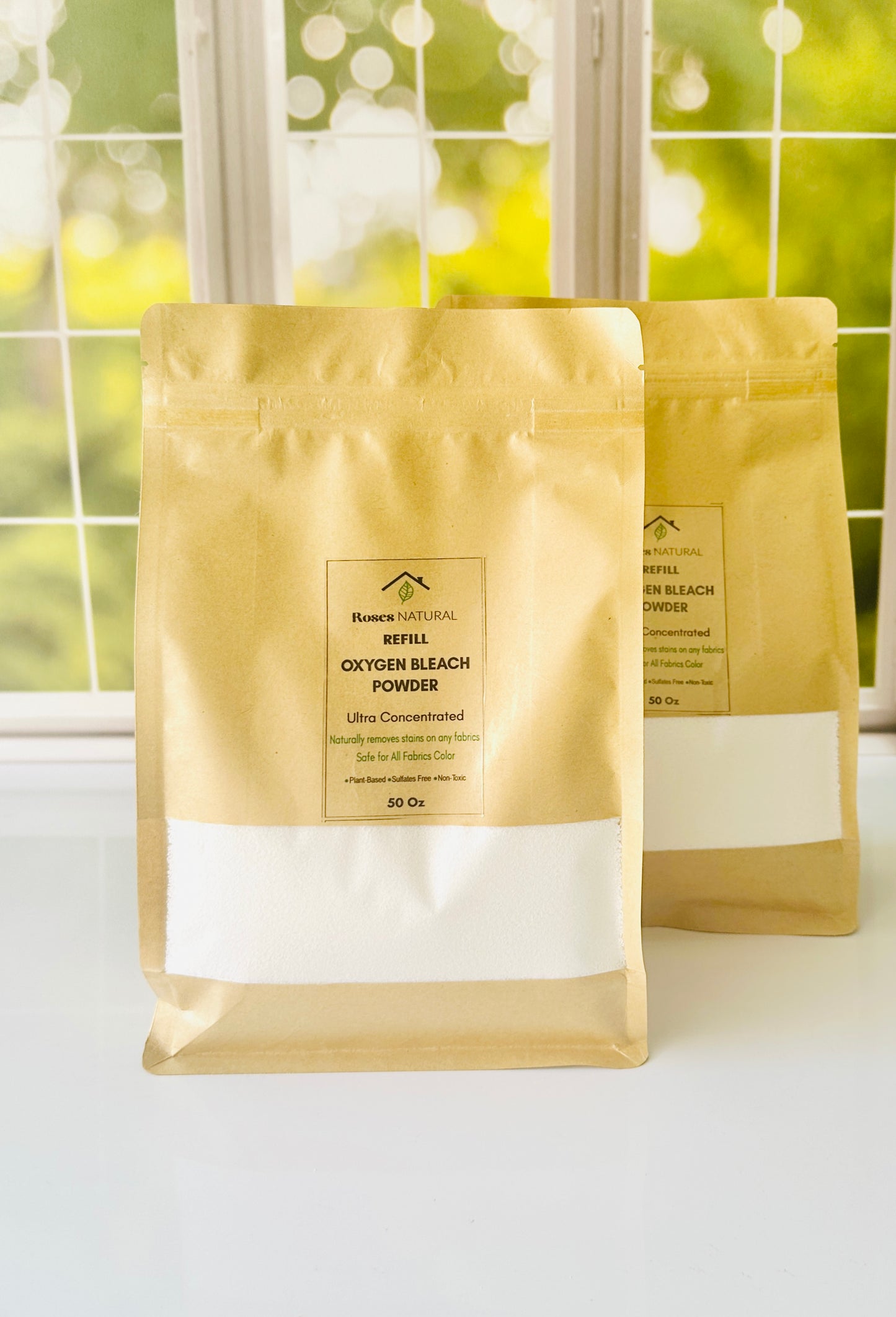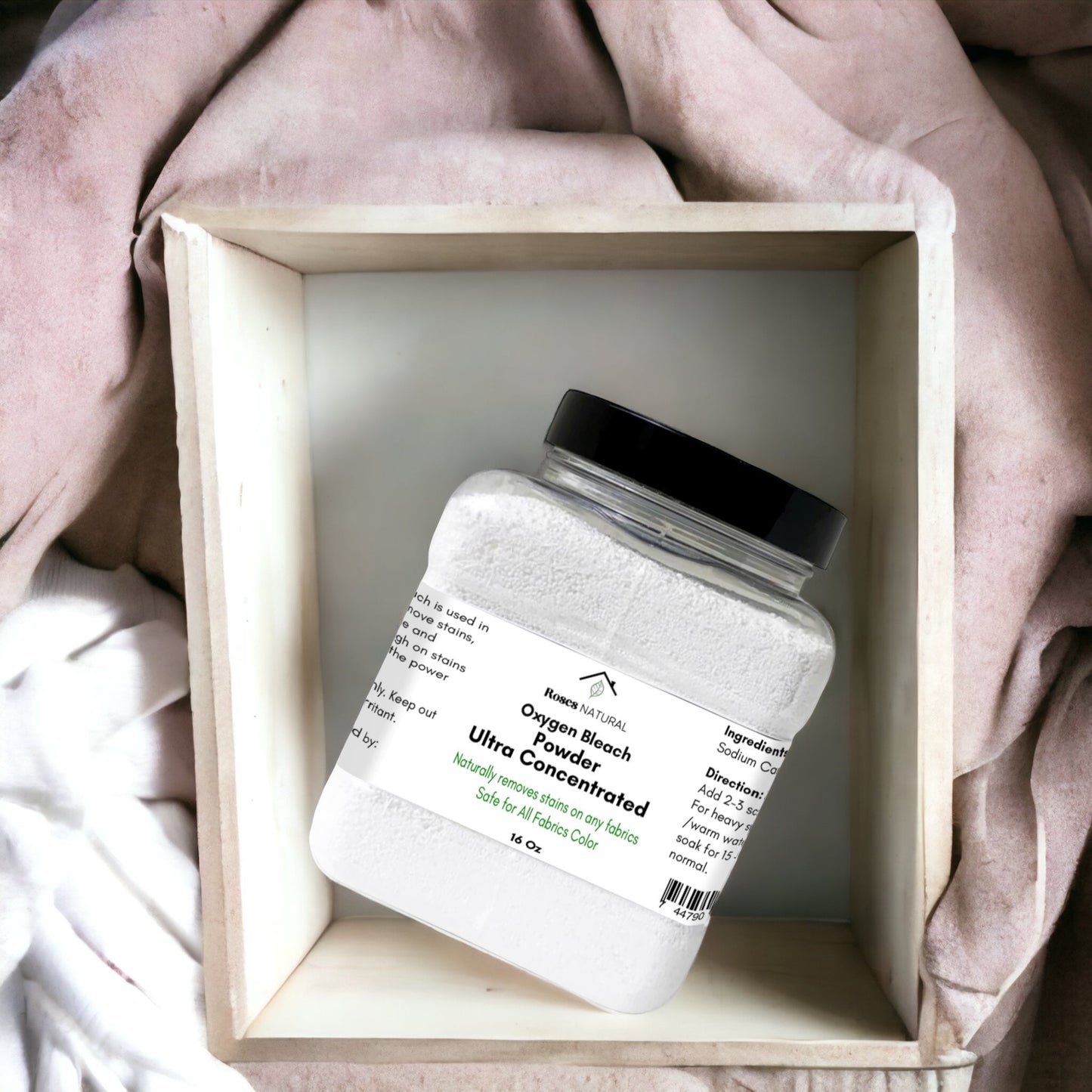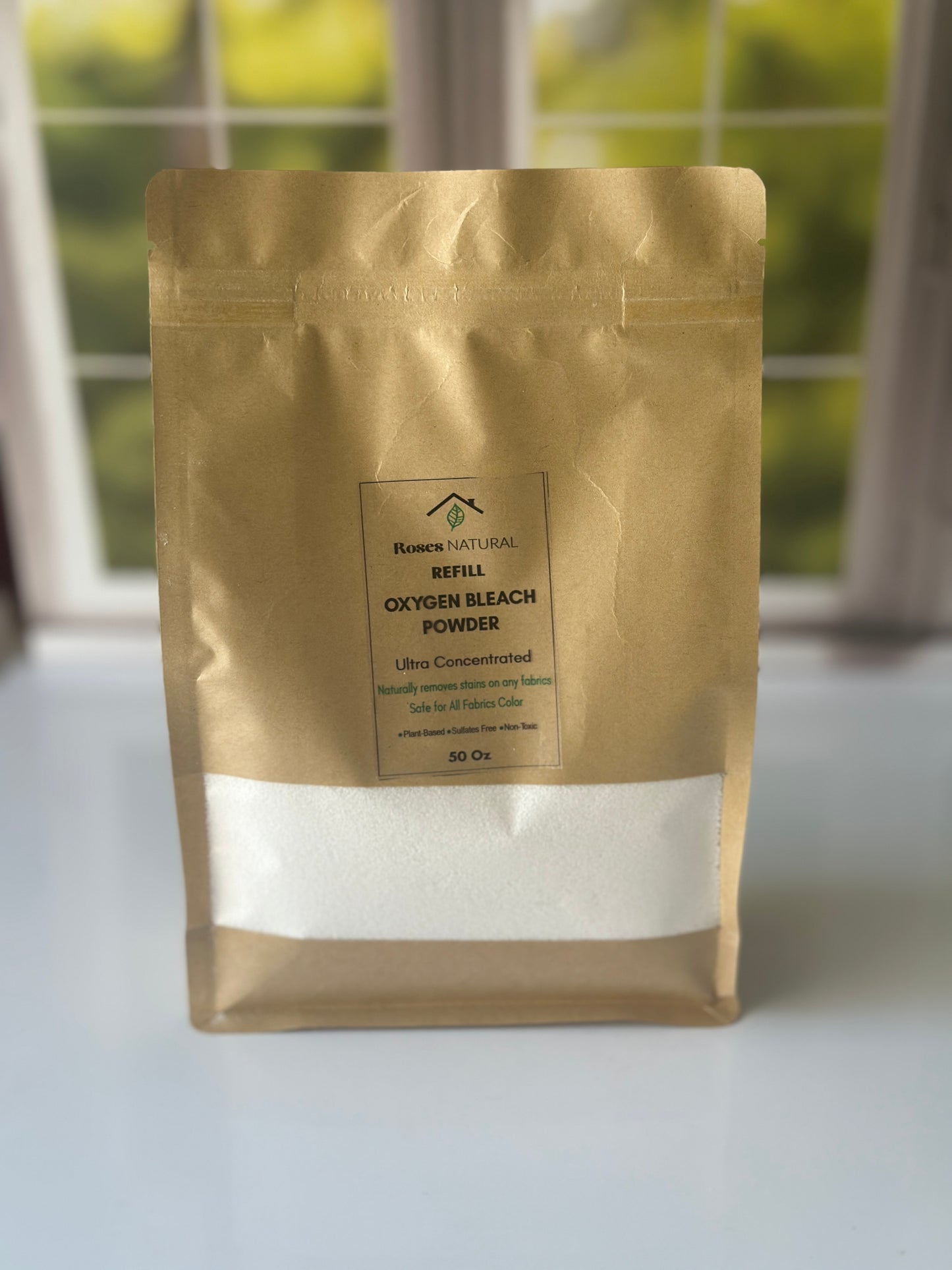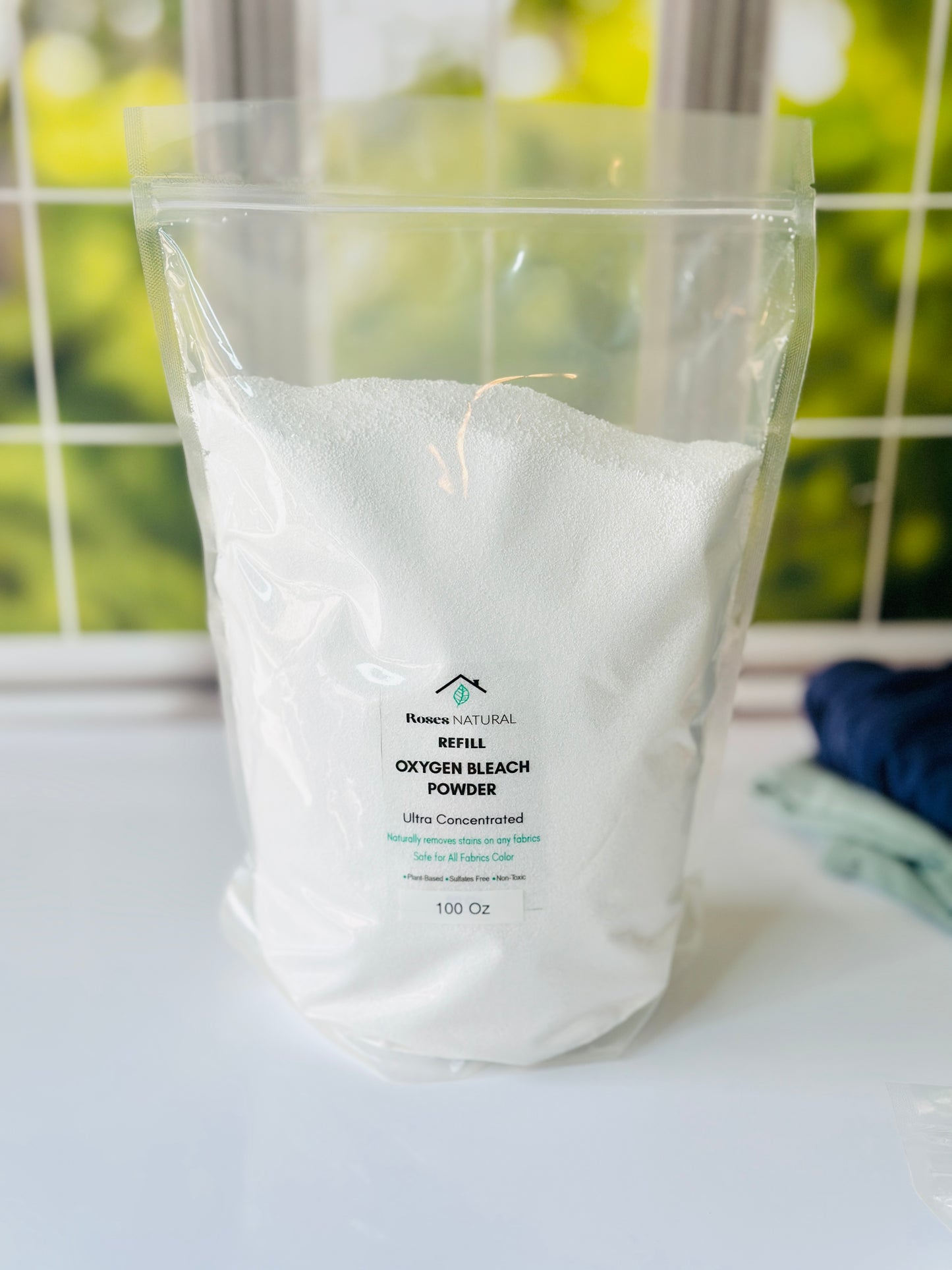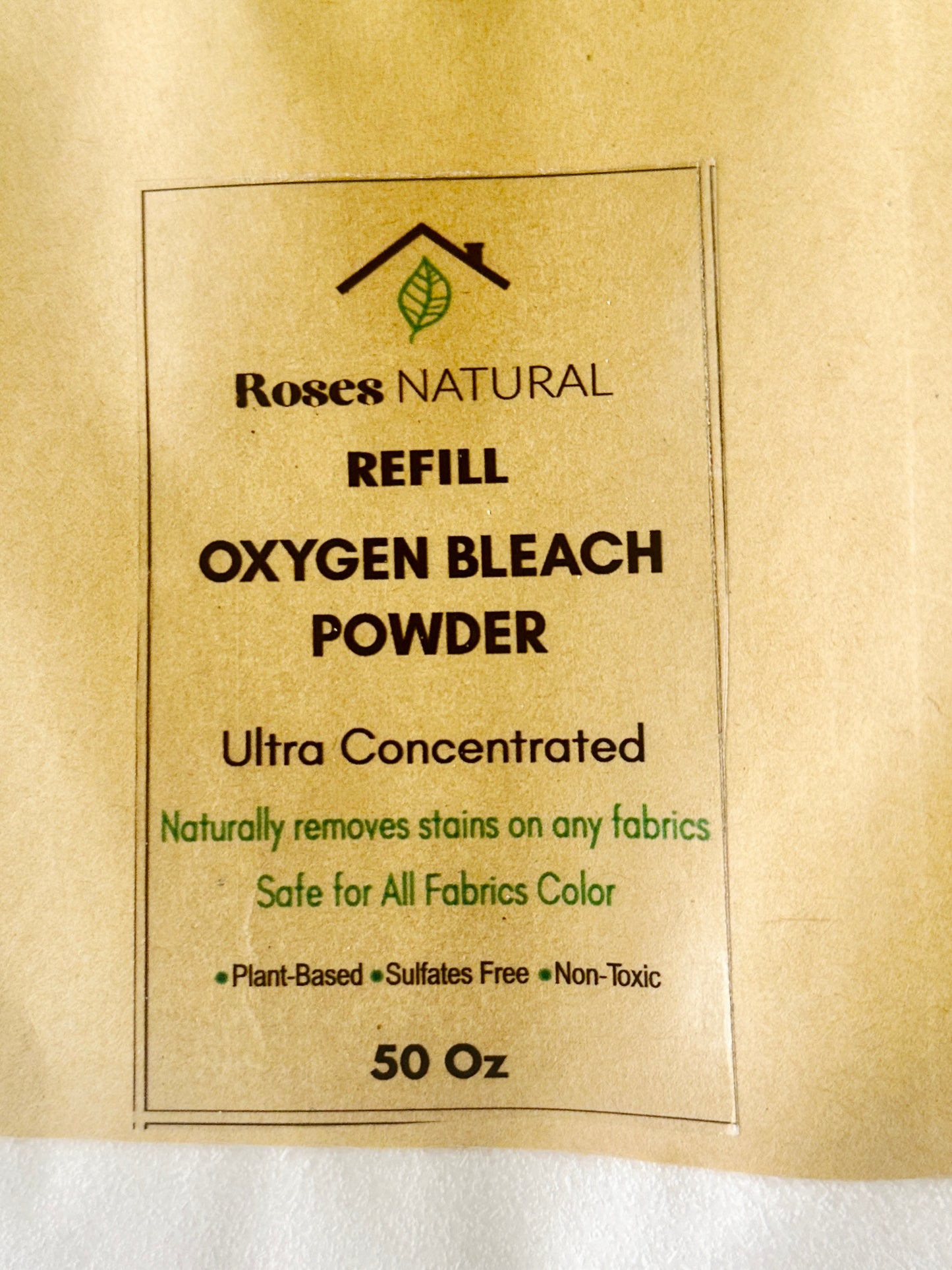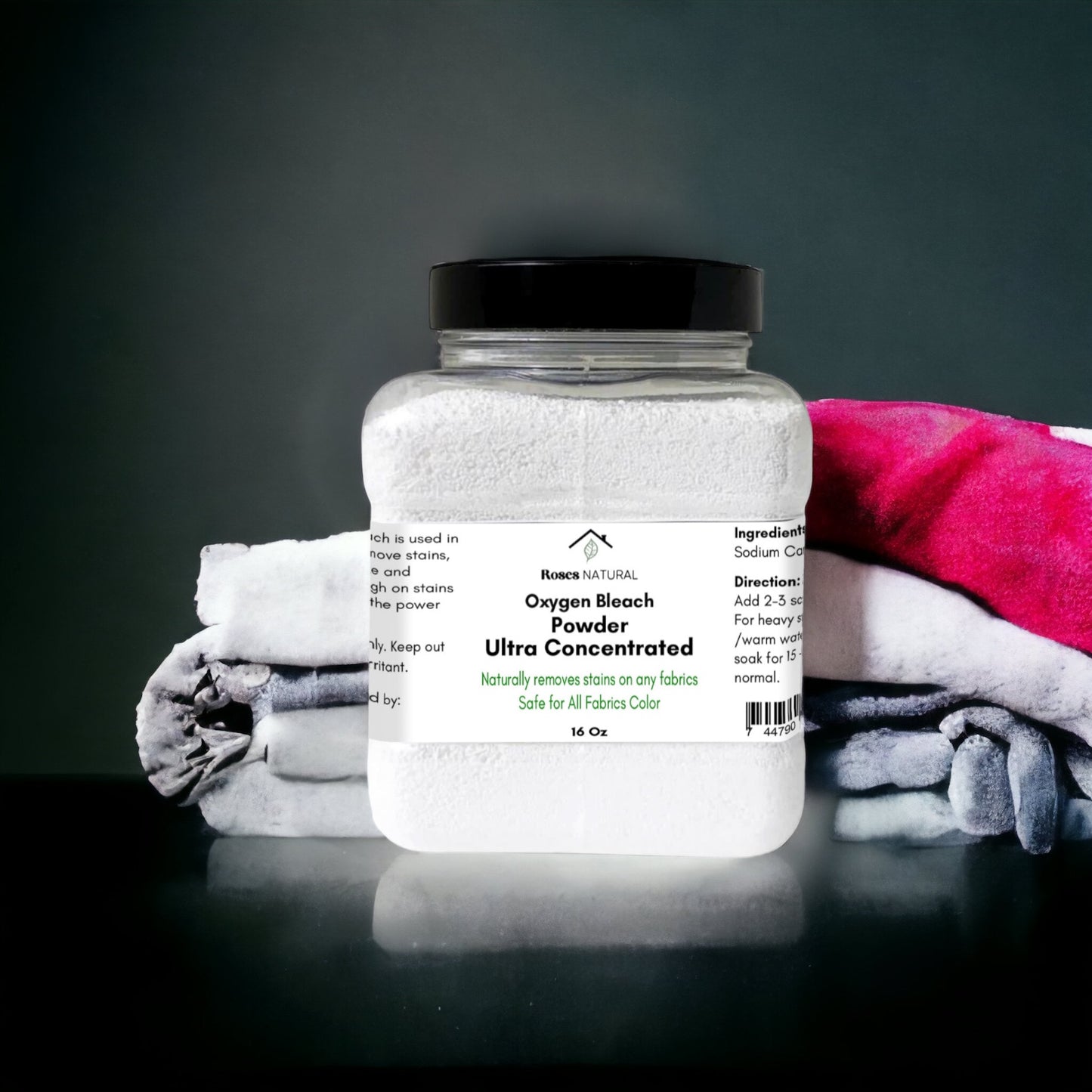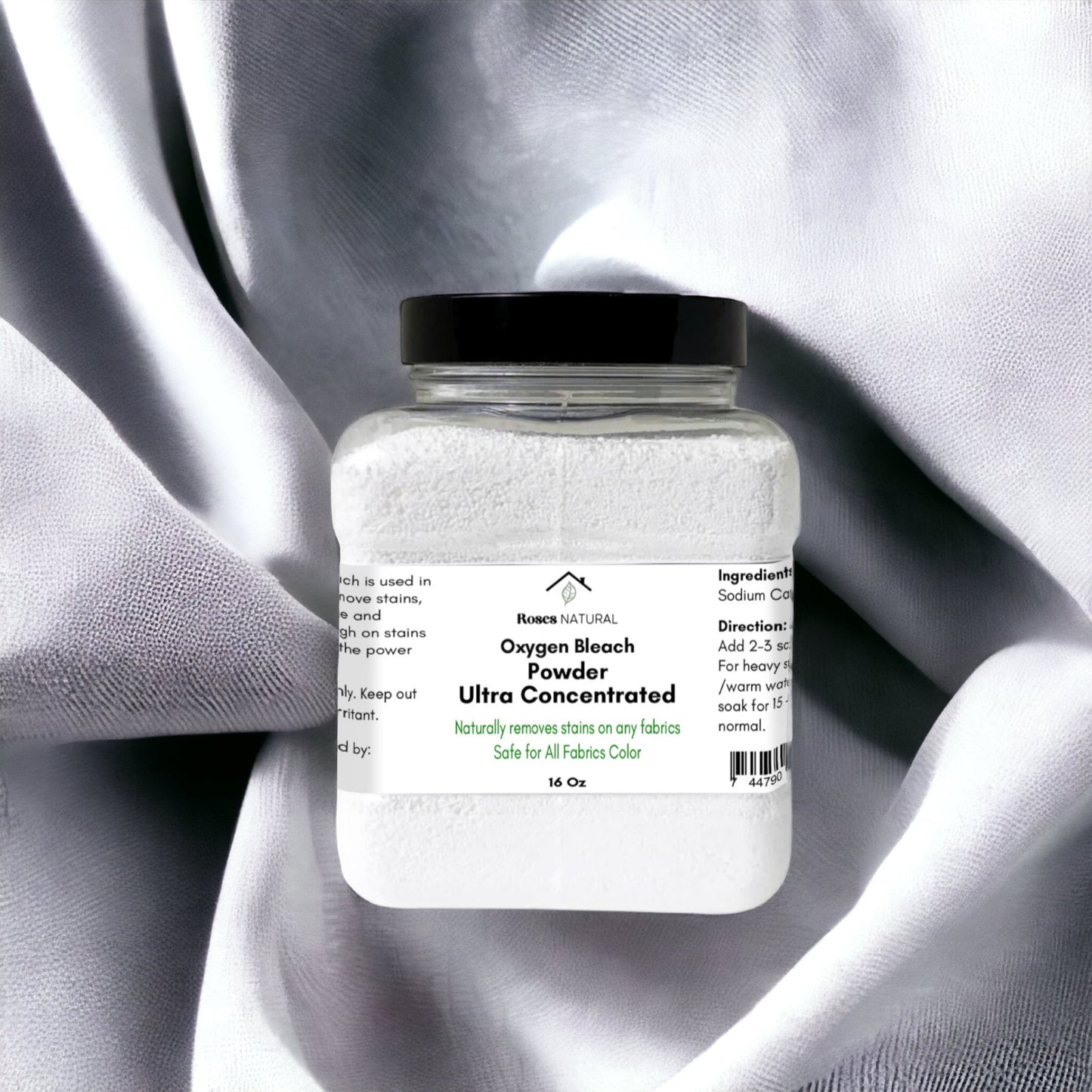 Excellent brightening power
O Bleach has greatly improved my table linens removing stubborn stains. It is a pleasure to use the product.
Thank you so much Paige for your feedback. We are glad to hear this product meets your expectations.
Not received
I have not received my order and the tracking number is not valid. Please assist me in locating my order.
Hello Kathleen,
Thanks for letting us know. The tracking number is working but there has been a delay with the USPS delivering on time. Kindly bear with us as we are working with them to get your item to you. I sent you an email with the link to track the update.
Regards,
Roseline.
Works better than expected
It works!
This product is a keeper. It really does get the stains out of white clothes as well as bright colors!! Will continue to purchase 🙌🏽
The best there is
Roses Natural Oxygen Bleach is the Ultimate Stain Fighter. I have been able to remove 2 day old spaghetti stains from my toddler's new clothes. Nothing can compare. And Rose is such a delight to work with.