Roses Natural
Regular price
Sale price
$6.00
Unit price
per
Sale
Sold out
Roses Natural Hibiscus Rose Hydrating Shampoo  is enriched with a harmonious fusion of Hibiscus and Rose Flower extracts, this exquisite plant-based formula offers more than just cleansing; it's a nourishing journey that revitalizes your hair from root to tip.
Here are five benefits of using Roses Natural Hibiscus Rose shampoo:
Gentle Cleansing: Our Hibiscus Rose shampoo provides a gentle yet effective cleanse, removing impurities and excess oil from your scalp and hair without causing dryness or irritation.

Nourishing Hydration: Infused with natural ingredients, this shampoo deeply nourishes your hair strands, leaving them soft, smooth, and well-hydrated.

Promotes Hair Growth: The hibiscus and rose blend in our shampoo contains nutrients that have been known to stimulate hair follicles, promoting healthy hair growth and contributing to thicker, fuller hair.

Combats Hair Loss: With its natural formulation, our shampoo works to strengthen hair roots, reducing hair breakage and hair loss over time.

Aromatic Experience: Enjoy the delightful aroma of hibiscus and rose while you wash your hair. The scent not only adds a luxurious touch to your routine but also provides a calming and soothing effect on your senses.
Sulfate-Free
Plant-Based
Parabens-Free
Non-Toxic
All-Natural
9 FL Oz
Ingredients:  Hibiscus Tea, Decyl Glucoside, Cocamidoprophyl Betanie, Honeyquate, Caprylyly/Capryl Glucoside, Vegetable Glycerin, Rose Hydrosol, HydroxyethylCellulose, Liquid Germall Plus, Rose Essential Oil, Citric Acid, Rose Flower Powder. 
Direction: Apply to wet hair. Lather and rinse thoroughly with warm water.
Guaranteed freshness for 6 months from the date of purchase.
Caution: Avoid contact with eyes.
Share
View full details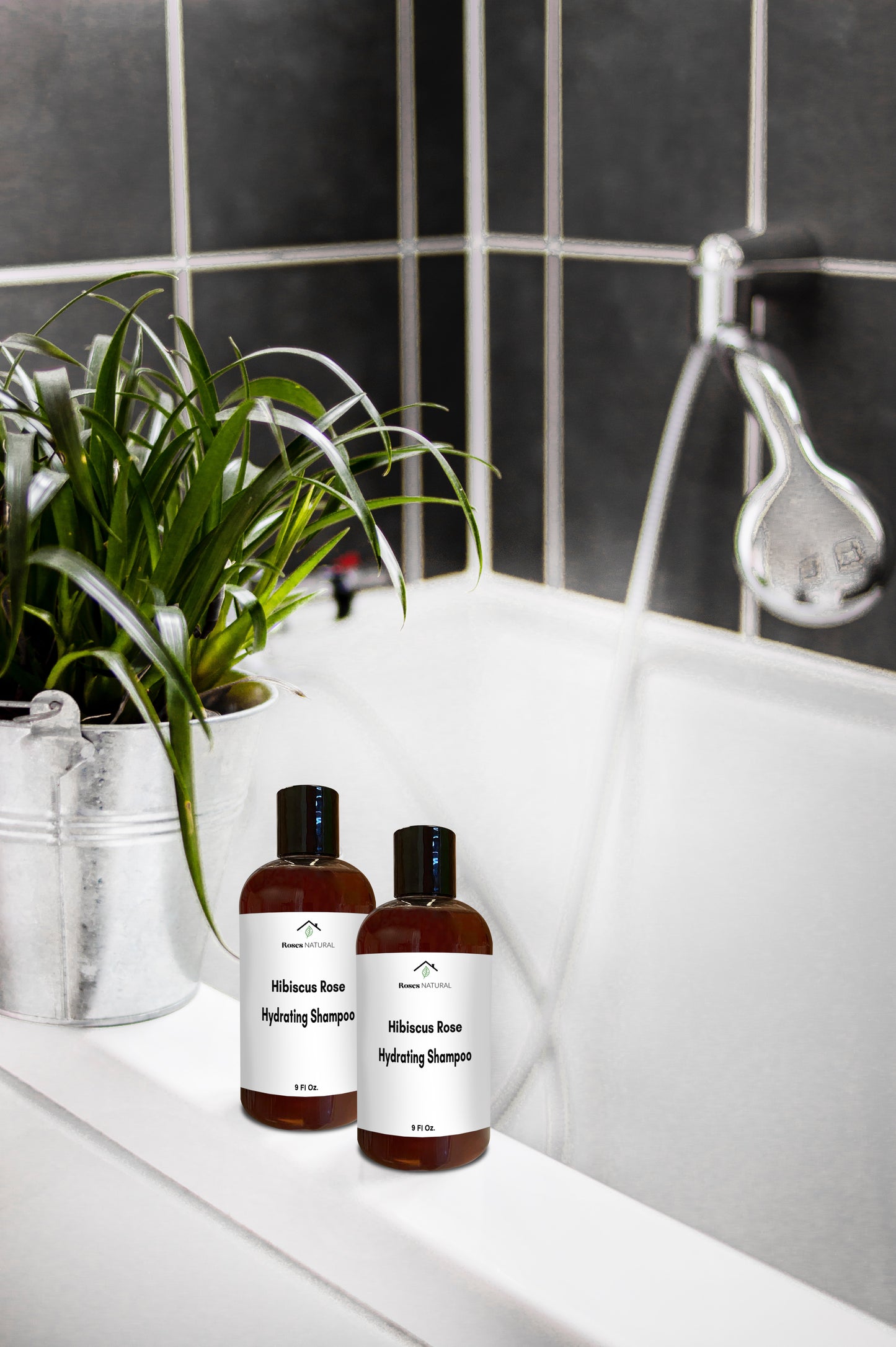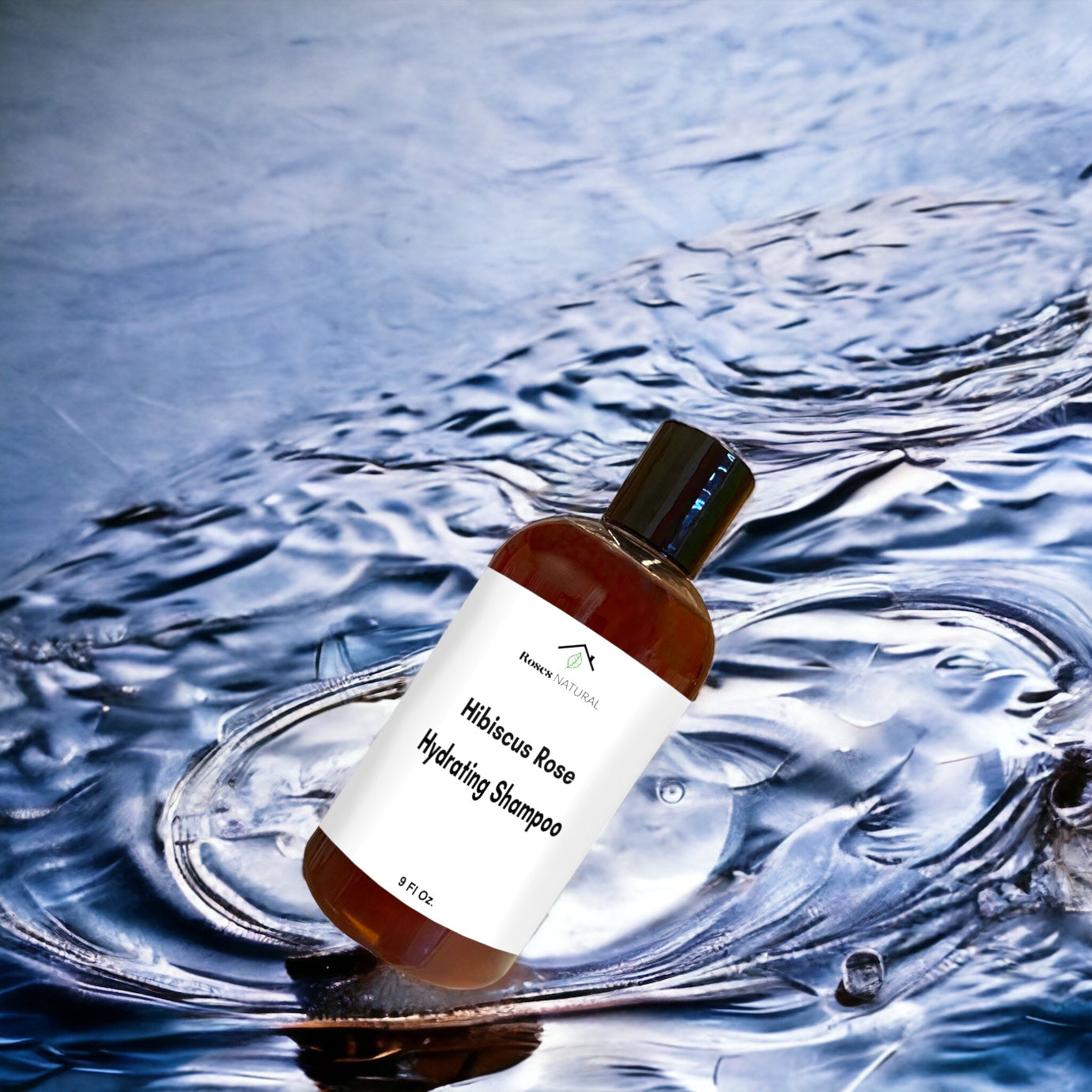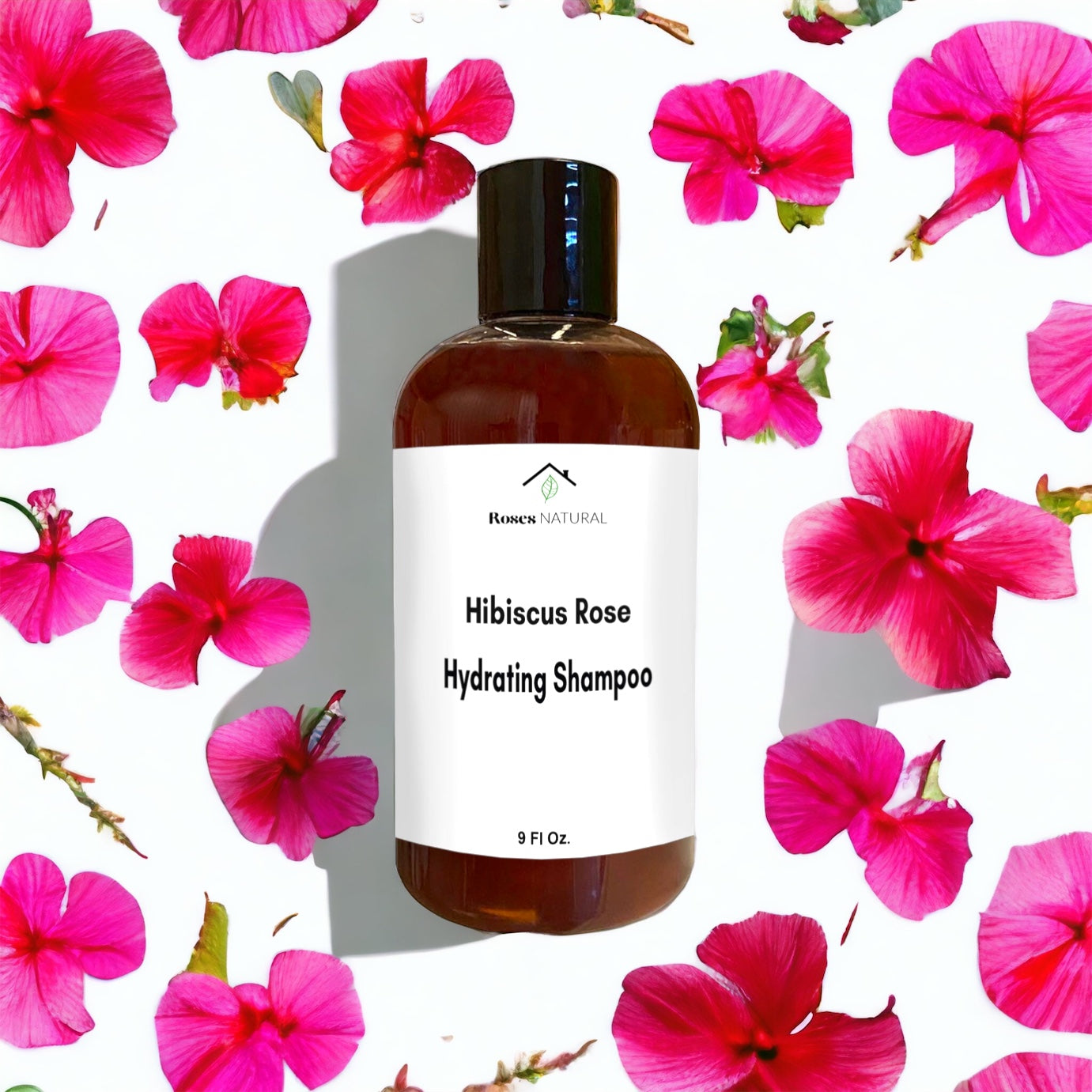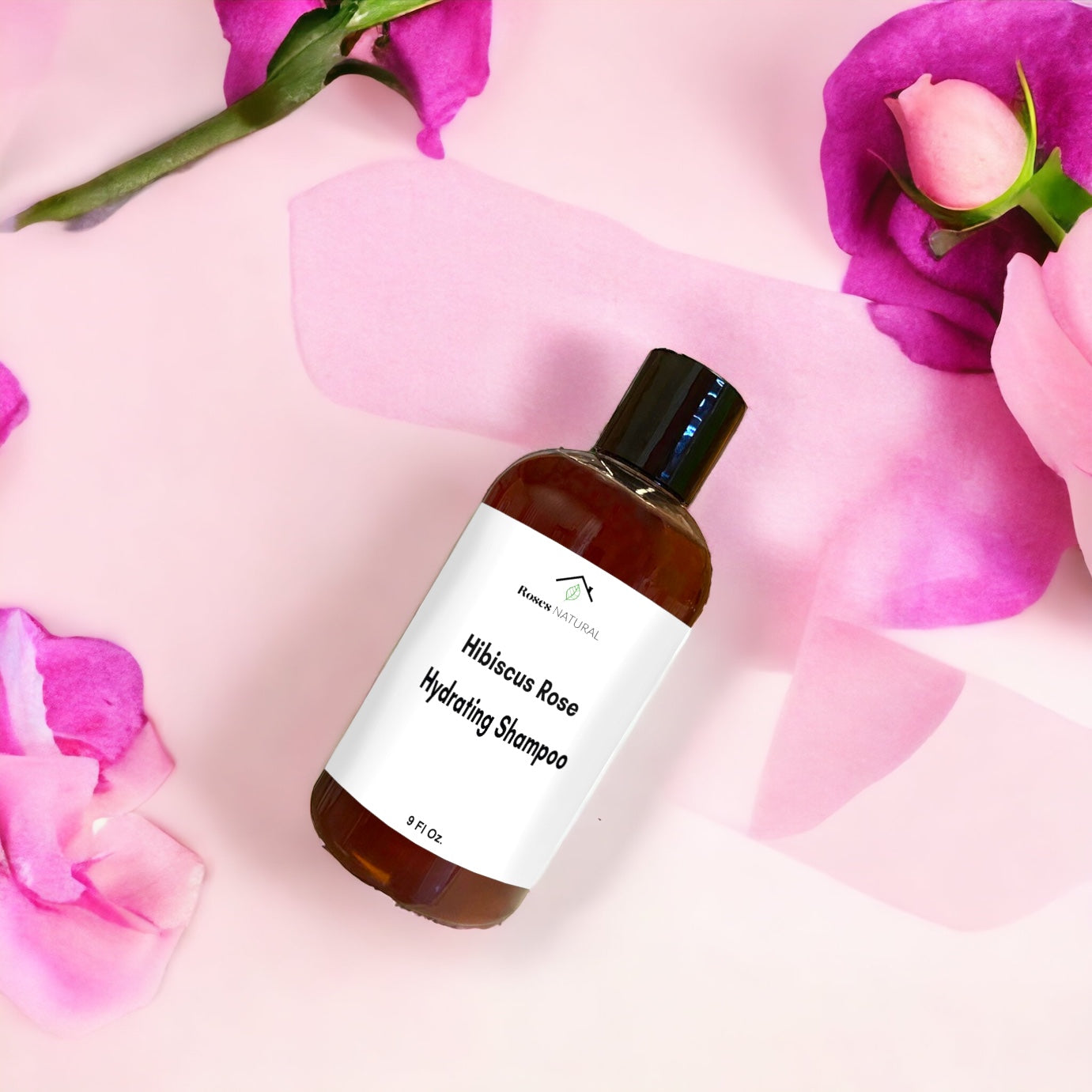 Great product
Loved the scent and it left my hair feeling very fresh and clean!
Thank you for the review.