Roses Natural
Regular price
Sale price
$8.99
Unit price
per
Sale
Sold out
Roses Natural Activated Charcoal Facial Cleanser is handmade with plant-based ingredients to gently purify and detoxify the skin. This cleanser effortlessly pulls out oil and dirt, leaving your complexion refreshed, hydrated, and beautifully rejuvenated. Enriched with salicylic acid, it works wonders in removing bacteria and dead skin cells, ensuring a clearer, healthier complexion.
Benefits:
Deep Cleansing: Embrace the deep-cleansing power of Activated Charcoal as it effectively cleanses your pores and helps prevent breakouts, promoting a clearer complexion.
Reveal Brighter Skin: Unveil your skin's natural radiance as this cleanser gently removes dead skin cells, giving you a brighter and more youthful appearance.
Unclog and Tighten Pores: Watch as your pores gradually reduce with daily use. 
Exfoliate and Purify: Delight in the dual action of our cleanser, as it not only exfoliates the skin but also draws out impurities, leaving you with a fresh and revitalized glow.
Fight Acne and Remove Dirt: Bid farewell to acne troubles as this cleanser diligently fights against blemishes and effectively removes dirt, revealing healthier-looking skin.
Suitable for Daily Use: Incorporate this gentle yet potent cleanser into your daily skincare routine for optimal results. Use it both morning and night to maintain a clean and revitalized complexion.
Size: This cleanser comes in a convenient 9 oz bottle, ensuring you have an ample supply to enjoy the benefits of clearer, healthier skin.
Directions
Dispense a small amount onto hands, gently lather cleanser on wet face and neck in a circular motion. Rinse and pat dry.
Ingredients: Purified Water, Vegetable Glycerin, Decyl Glucoside, Aloe Vera Extract, Cocamidopropyl Betaine, Activated Charcoal Powder, Salicylic Acid, Guar Conditioner, Citric Acid, Menthol Crystals, Vitamin E, Tea Tree Essential Oil, Sodium Benzoate, Potassium Sorbate.
Warning: Perform a patch test for skin sensitivity before use.
Disclaimer: This statement has not been approved by the Food and Drug Administration though the individual ingredients have. This product is not intended to diagnose, treat, cure, or prevent any disease. These products are intended for external use only. If irritation occurs, discontinue use immediately.
Share
View full details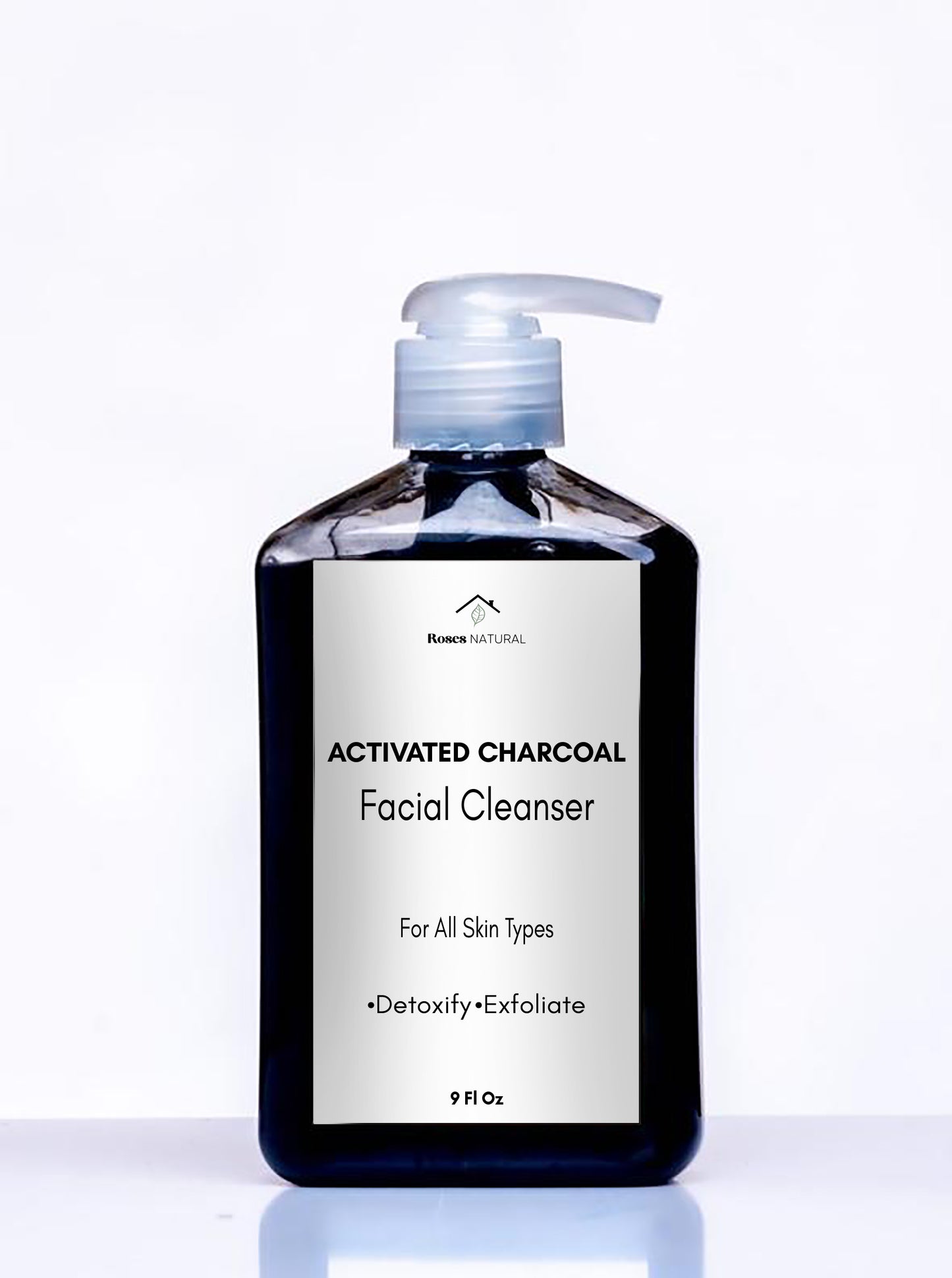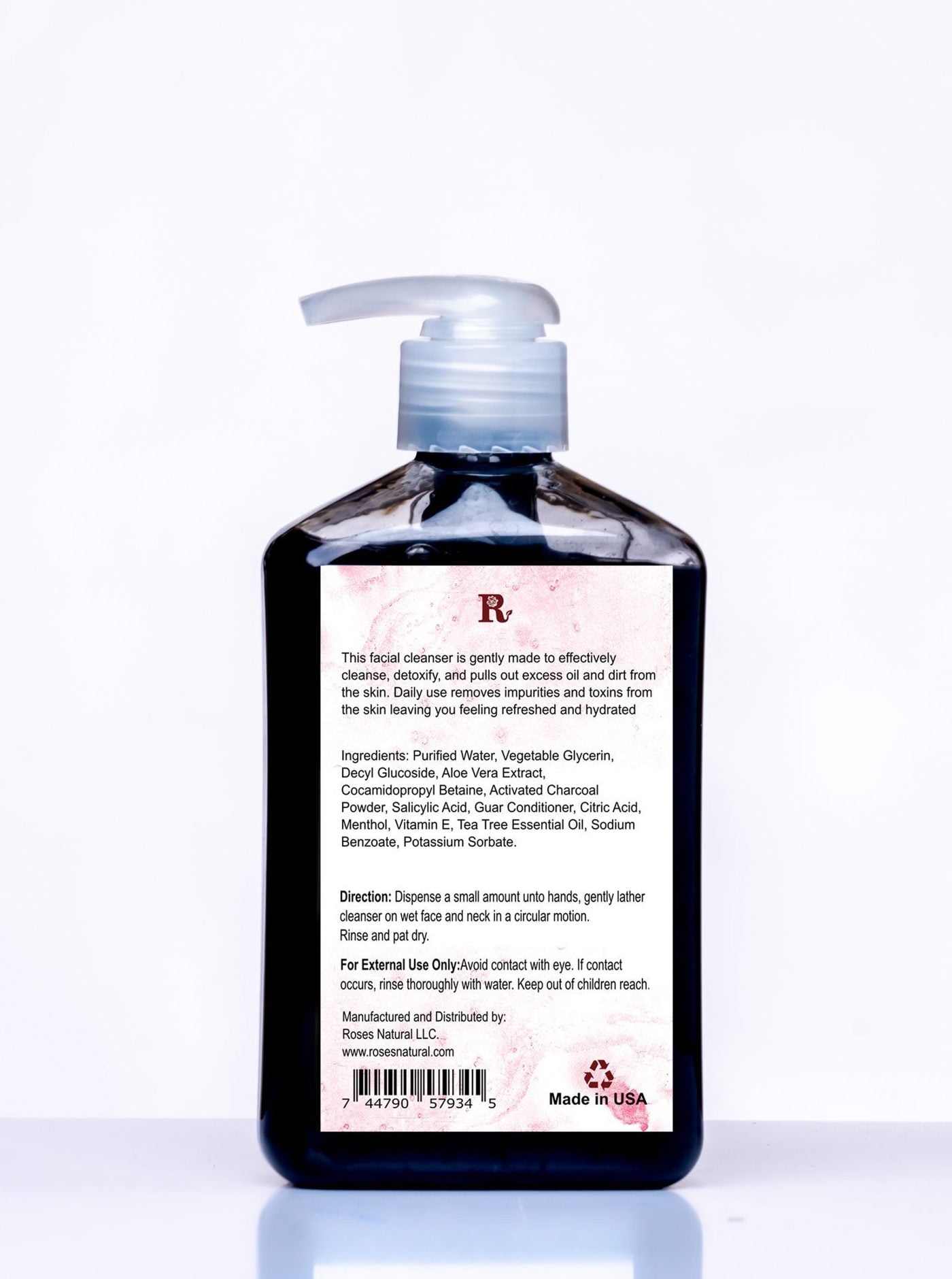 Excellent cleanser
Love this item.. works well.. smells terrific and you don't need much. Give it a 10 out of 10