Roses Natural
Regular price
Sale price
$7.99
Unit price
per
Sale
Sold out
Roses Natural Foaming Hand Soap is a premium and eco-conscious choice that treats your hands to a gentle and invigorating cleansing experience. Crafted with plant-based ingredients, our Rose Foaming Hand Soap ensures a gentle yet effective formula that not only cares for your skin but also helps protect the environment.

Foaming Formula:
Experience the power of our foaming formula as it purifies and cleanses with the magic of nature. As you lather up, our soap transforms into a luxurious and soft foam, making each handwashing moment a pleasure. The easy-to-rinse foam leaves your hands feeling irresistibly soft and squeaky clean, while its hydrating properties nourish and pamper your skin.

Scent:
Indulge in the captivating aroma of Rose Essential Oil, as it infuses each use with a delicate and enchanting fragrance that revitalizes your senses and elevates your handwashing routine to a spa-like experience.

Benefits:
Discover the numerous benefits of Roses Natural Foaming Hand Soap:
- Plant-Based Ingredients: Our hand soap is thoughtfully formulated with plant-derived goodness, ensuring a gentle and responsible choice for your skin and the planet.
- Paraben-Free: Free from harmful parabens, our soap guarantees a safe and worry-free cleansing experience.
- Non-Irritating: With a non-irritating formula, our soap caters to even the most sensitive skin, offering a soothing touch with every wash.
- Easy to Rinse: The foaming texture rinses off effortlessly, leaving no residue behind, and making your handwashing routine convenient and efficient.
- Sulfate-Free: We've excluded sulfates from our soap, prioritizing your skin's well-being and ensuring a gentle and nourishing cleanse.

Ingredients: Purified water, Sodium Lauroyl Sarcosinate, Lauramine Oxide, Cocamidoprophyl Betaine, Coco Glucoside, Citric Acid, Aloe Vera, Vegetable Glycerin, Silver Dihydrogen Citrate, Rose Essential Oil.
Size: 8.5 fl oz is a pump, 20 fl oz is a refill pouch, or 36 oz refill pouch.
Share
View full details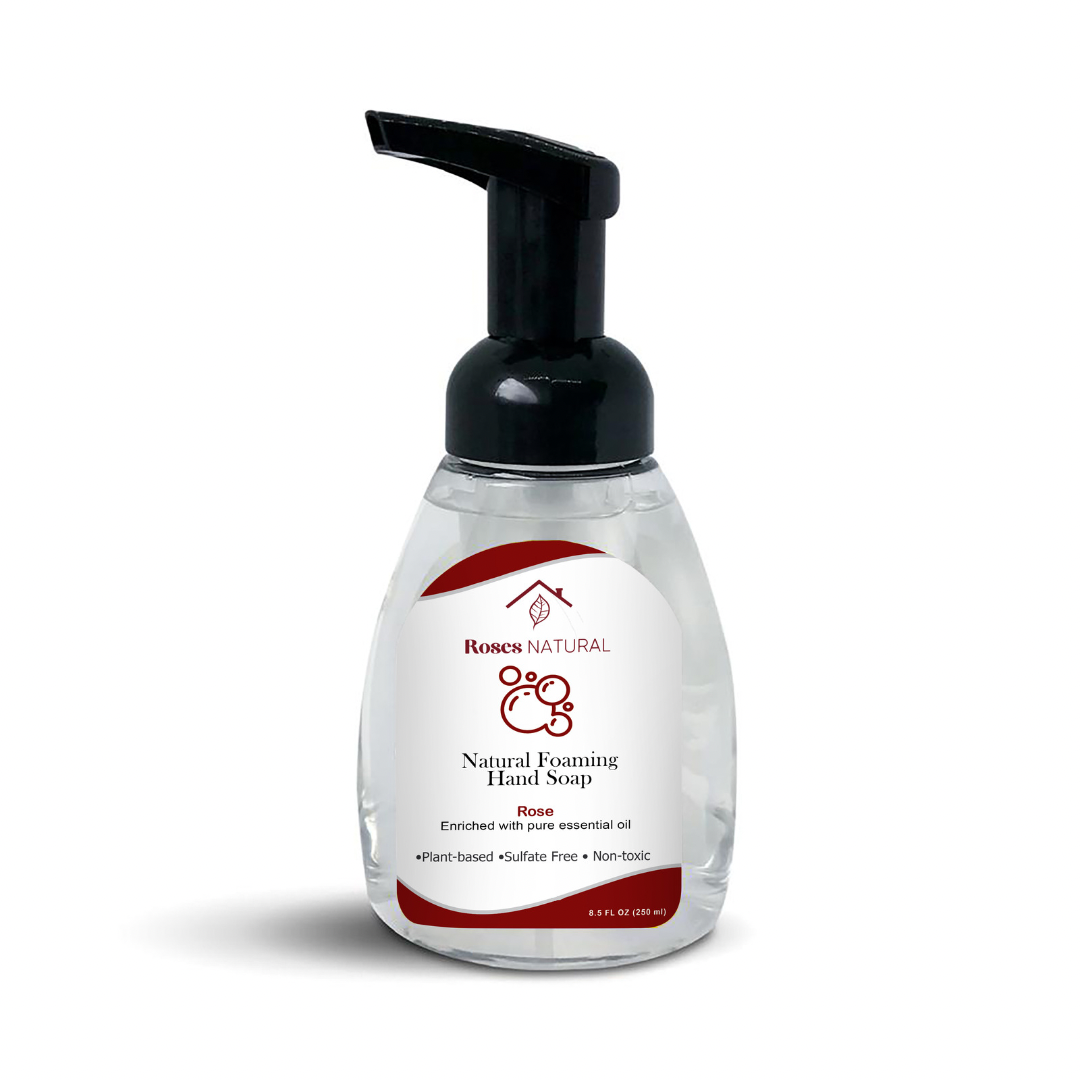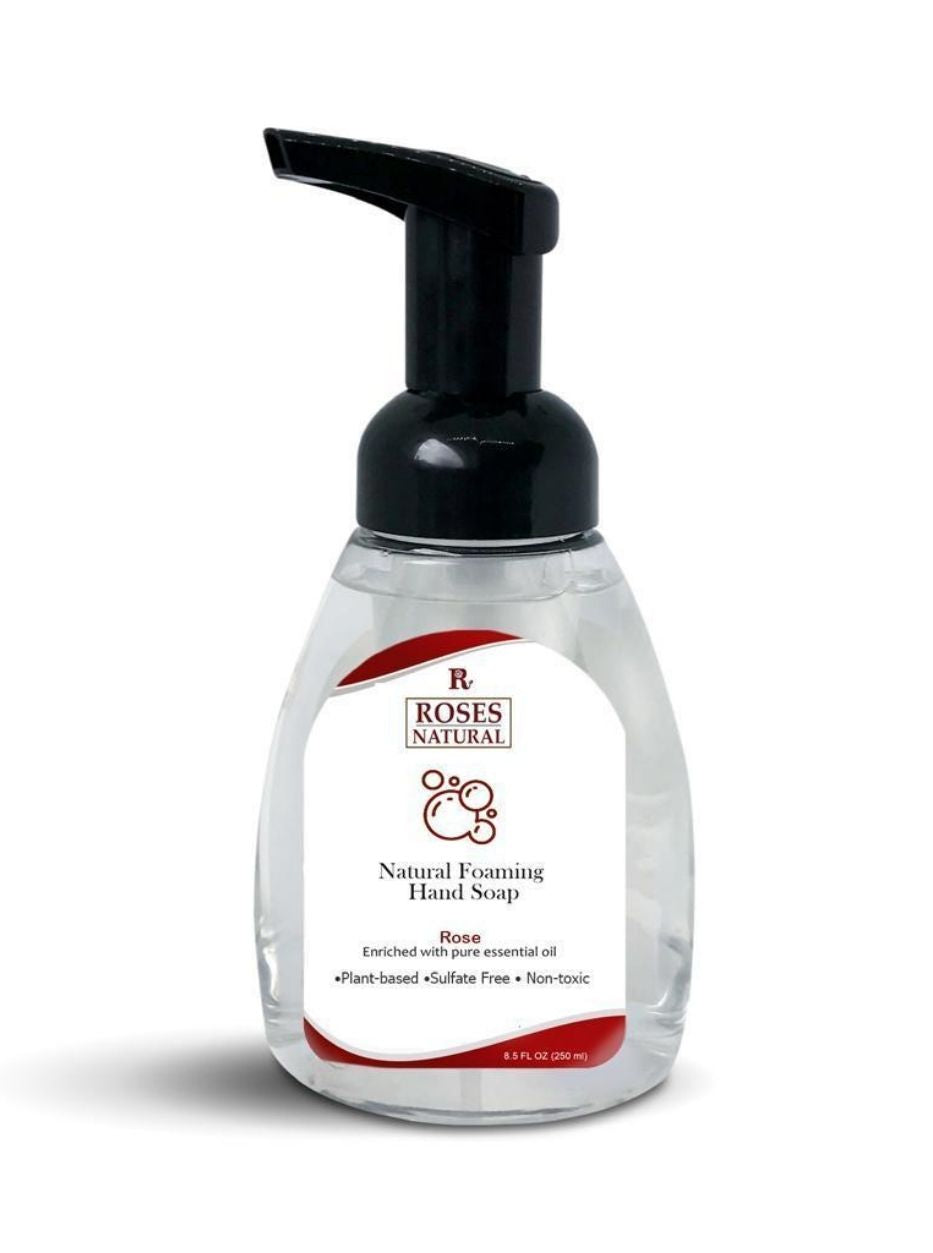 Love it
I love all of the products I've bought from Roses Natural!
Good hand soap with nice scent
One of a few hand soap in market that really smells like fresh roses. Forms up nicely.
Love it!
I initially tried the rose scented dish soap so it was a must that I try the hand soap as well. I like that the smell isn't overwhelmingly powerful. The lather the foam makes is great. I will continue to purchase